This post was last updated on
I am definitely a "pet person"! I love having pets; they are worth any burdern they might add (and let me tell you, puppies and kittens are a burden, at least for a while!), and they add so much joy to my life. We always had pets when I was growing up, and it has clearly rubbed off on me; I believe that pets are part of our family. We are absolutely "cat parents" and "puppy parents", and while we don't dress them up in cute outfits, our pets are definitely our babies!
When Purina Cat Chow reached out to me and asked me to help promote their "Building Better Lives Adoption Drive" I jumped at the chance! We have always adopted our pets from shelters rather than purchasing them from a breeder; I just love the idea of rescuing an animal and giving them a loving home. So today I'm going to share our rescue story about how we adopted our two kitties five years ago!
Just a warning, this post is SUPER photo heavy; I love sharing pictures of our kitties!!!
June is Adopt A Shelter Cat Month, and Purina Cat Chow is partnering with 50 shelters (one in every state!) to help shelter cats find permanent homes through their "Building Better Lives Adoption Drive". Purina Cat Chow will donate up to $75,000 to these shelters to help promote and support cat adoptions. For every adoption story, picture, or video shared using the hashtag #MyRescueStory, Purina Cat Chow will help subsidize a cat adoption fee with a donation of $30 to one of their partner shelters! Amazingly generous!
The Purina Cat Chow "Building Better Lives" program is an ongoing commitment to help improve the lives of cats through rescue, nutrition, and adoption support. Within three years, the Purina Cat Chow "Building Better Lives" program will have donated up to $745,000 to more than 100 local cat-focused shelters nationwide and helped improve the lives of more than 86,000 cats!
So all of you who have rescued a cat, share your story on social media using the hashtag #MyRescueStory! And for any of you who are considering rescuing a shelter cat, June is a great month to do so!
Today I'm going to share our rescue story. 🙂
Almost six years ago, JM and I moved out here to Chicago after we graduated from college. We found a tiny 400 sq. ft. apartment near the University Of Chicago and settled in.
And within about a month I wanted to adopt a cat. JM was not really on board since we weren't home all day: he was getting his Master's degree and I was working my full time IT job. "We'll just get two cats then!" I said. "They can keep each other company while we're not here!" JM was skeptical but I finally wore him down, and we went to our local shelter the next weekend to find ourselves some kitties!
We talked about names a lot on the drive over to the shelter, and we had our favorite names already picked out by the time we got to the shelter. I wanted to name my cat Finnegan, and JM was going to name his cat Puck. We went into the shelter, into the room where the kittens were hanging out, and we quickly fell in love with the two most perfect kittens! Except that my cat was all black, and JM's cat was a brown tabby, and the names no longer seemed to fit. But we were in love with the names, and in love with the kittens, so we just switched the names!
We brought home Puck, the black cat, and Finnegan, the brown tabby, that day!
They were only 8 weeks old when we rescued them. They quickly made themselves kings of our little 400 sq. ft. castle and felt right at home.
And because we adopted two of them, we felt a lot less guilty about being gone all day; they seemed perfectly content to entertain each other and themselves (or just sleep!) during the day.
I was crafting and doing DIY projects long before I started blogging, and one of my first projects in the tiny apartment was to make carpet covered shelves for the cats to climb on. And they loved them! We installed the shelves on the wall right above our couch and the kitties spent most of their time climbing on, sitting on, or sleeping on the shelves.
After a year in the tiny apartment, it was too small for the four of us, so we moved up to the Lakeview area. The cats came with us, of course, and were just as tuckered out as we were after a long day of moving boxes!
We installed the cat shelves in the new apartment and the cats were totally thrilled!
I started Practically Functional soon after we moved into this apartment, and the cats were always interested in whatever project I was working on!
Finnegan wanted to watch me stencil dandelions on our walls, and Puck thoroughly enjoyed sitting on the pallet and looking out the window until I turned it into a pallet shelf!
They quickly took over the new apartment as well. It didn't matter if we were working, or taking a nap; they always wanted to be in the thick of it!
And eventually they inspired me to do a ton of cat-related craft projects, which was great for the blog and great for the kitties. They love their new toys!
Plus they made great models for photo shoots for my other blog posts; they're so photogenic!
You may recognize the photo above from the vinyl mice silhouettes I made for Halloween, or the photo below from my post about how to keep your pets safe during the holidays!
Here's Finnegan posing with my toilet paper roll stamped hearts bag.
He's always so curious when I finish a new project! He just had to see what this DIY blanket ladder was all about!
When we finally outgrew the larger apartment four years later, we started looking for a house. We found one in March of last year and again the cats helped us pack up all our stuff, move to the new house, and get everything unpacked once we were there.
And once again, they quickly settled into the new house and made it their own!
We installed the cat shelves once again, and they still love them, even five years later!
And of course, now that we're preparing for the arrival of our baby girl, the cats are making it quite clear who the real babies in this house are!
We adopted these two kittens over five years ago, and we've never regretted it! Sure, cats can be trouble-makers, and ours certainly are, but they are so worth the occasional shredded cardboard box or roll of toilet paper!
If you've adopted a shelter cat, share your story on any of your social media channels using the hashtag #MyRescueStory to help Purina Cat Chow and their partner shelters promote shelter cat adoptions this month! And be sure to tag me so I can see your cute kitties! You can tag @practicallyf on any social media and I'll see it!
Want to share this awesome idea with your friends? Just click any of the share buttons on the left to share with Facebook, Pinterest, Twitter, etc.!
Want to see more of the cat craft projects I've done? Check these out!
Disclosure: I received compensation from Purina Cat Chow in exchange for my participation in this campaign. But the "Building Better Lives" program is absolutely amazing and I am so honored to be a part of it and share our rescue story! All opinions in this post are 100% my own. I would never write a post about something I didn't think was useful or interesting for you guys, and Practically Functional will only publish sponsored posts for companies or products I love and believe in! 🙂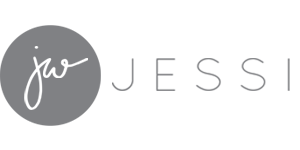 The following two tabs change content below.
Hi, I'm Jessi! Welcome to Practically Functional, a DIY and crafts blog for everyone! I believe that anyone can do crafts and DIY projects, regardless of skill or experience. Whether you're looking for simple craft ideas, step by step DIY project tutorials, cleaning hacks, or just practical organization solutions, you'll find them here! Make sure to
sign up for the email newsletter
to get craft projects, Cricut tutorials, and cleaning tips in your inbox every week (for free!)
Latest posts by Jessi Wohlwend (see all)