This post was last updated on
This is a sponsored post written by me on behalf of Arlo Baby for IZEA. All opinions are 100% mine.
We love awesome tech and gadgets in our family, so when Arlo contacted me to ask if I was interested in trying out their Arlo Baby Monitoring Camera, I said "Of course!" Besides being a really high-quality video monitoring camera, it also has a night light, can play lullabies, monitors the air quality in your baby's room, and operates on battery power if you want to unplug it and move it around. Here's my honest review of the Arlo Baby monitoring camera, including everything from installation and set up to features and usage.
Arlo Baby monitoring camera
So first, I'll start by saying that overall, I really love this camera! The picture quality is AMAZING, which I really love, because I tend to be one of those moms who's like "It's too quiet in there…is she even still breathing?!" I also love that you can use the monitor through your phone; I always have my phone with me wherever I go, and not having to carry around a separate monitor is nice.
Here's a little more in-depth look at the Arlo Baby monitoring camera.
Installation
The installation part is super simple! The box comes with everything you need to install the camera, whether you just want to set it on a table or shelf, or you want to mount it to the wall.
If you want the camera upright, you can just set the whole thing on a shelf or piece of furniture; besides plugging it in, it's 100% ready to go right out of the box!
If you want to mount it on a wall so that you can see down into your baby's crib, that's pretty easy too. The camera comes with a mounting plate, wall anchors, and screws, so you just need to attach the mounting plate to the wall, then push and rotate the camera base onto the plate until it clicks, and you're ready to go. You have to take the cute little feet off the camera to mount it to the wall, but you can leave the ears on if you'd like.
I installed our camera on the bookshelf above AJ's crib so that we can see down into the crib. But actually, the camera has up to 130 degree field of vision, so it can actually see the entire room from where it is, as well as down into her crib. Nice!
Set Up
Set up is really easy: you just follow the instructions in the booklet that comes with the camera. Basically you plug it into an outlet using the provided cable and adapter, then you download the Arlo app on your smart phone, sign in to the app or create a new account, and follow the instructions from there!
I actually had a little trouble getting it set up, but it turns out it was because my phone needed a restart! My phone wasn't connecting to our wifi at all, but after a restart and reconnecting to our wifi network, everything worked perfectly.
I downloaded the Arlo app, created a user account, and followed the on-screen instructions to set up a new device. You'll need to know the name of your wifi network, and the password, but other than that, you can get the whole thing set up with just your phone.
Features & Usage
The Arlo Baby monitoring camera has a ton of features that I think are really useful!
High Definition Video
The camera can record up to 1080p HD, so you get crystal clear video quality. You can also lower the resolution on the camera through the Arlo app if you ever want to.
Easy Wifi Access
You can access the monitor from any wifi-enabled device, like your smartphone, a tablet, your computer, or even an Apple TV. The upside is that you don't need to carry around another device with you, but the downside, I realized, is that if your phone or your wifi is acting up, you'll have trouble connecting. On the whole though, I think it's really useful to connect via wifi and your smartphone or tablet!
Night Vision
It's really important that your camera have good night vision, especially if your baby sleeps without a night light. The night vision on this camera is really good, and that, paired with the high def video means that even in the middle of the night, I can see exactly what's going on in AJ's nursery.
Alerts
This is one of my favorite features! You can set up motion and/or sound alerts for your camera, and it will notify you through your phone or tablet when it detects motion or noise. It's super simple to just tap on the alert to check in on the live video feed and see if she was just rolling over in her sleep, or whether she stood up and threw her pacifier out of the crib and is about to start screaming about it!
Night Light
There's a multi-colored night light on the camera, and you can set the color and brightness of the light all from your smartphone! You can also set the light on a timer so that it goes off after the baby has fallen asleep.
Music Player
The camera can play music from your phone, built in white noise or lullabies, or even a recording of your own voice! You can adjust what's playing, the volume, and even set the music on a timer all from your phone or tablet.
2 Way Audio
Besides being able to hear your baby through the camera's built-in microphone, you can also talk through the camera's speakers right from your phone. Sometimes AJ wakes up crying and just needs a quick little lullaby to get her back to sleep, so I love that I can do that from my phone without having to go into her room and risk waking her up all the way.
Air Sensors
The camera monitors the condition of the air in your baby's room, including temperature, humidity, and VOCs, and send an alert to your phone if anything isn't within normal ranges.
Battery Mode
The camera has a rechargeable battery, so if you want to move it around the house, you can! 95% of the time the monitor is installed on the shelf in AJ's nursery, but it's great to be able to move it into our room if she ended up sleeping in there because of a bad dream, or even put it downstairs in the playroom if I need to go move laundry around in the basement for a few minutes.
Overall Assessment
Overall, I really like this camera! The video quality is great, and it's so easy to monitor the baby from my phone. I love that the app sends me alerts if it notices movement or noises, and I really like that I can turn on white noise on a timer so that it plays for a while, but stops once AJ has fallen asleep. That way we don't have to listen to the white noise all night even after she's asleep.
If my phone had been behaving properly, I think the entire setup and installation process would have taken me less than 20 minutes, which is really nice. Basically, you just need to plug it in, download the app, pair the camera with your phone, connect the camera to your wifi, and you're good to go!
I'm really happy with how easy it is to see exactly what's going on in her room once we put her to bed, and whether she's just making noises in her sleep, or if I actually have to get up and check on her.
Want to share this review with your friends? Just click any of the share buttons on the left to share with Facebook, Pinterest, Twitter, etc.!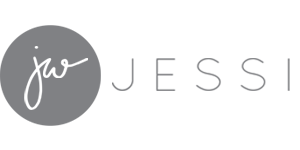 Disclosure: I received compensation from Arlo Baby in exchange for my participation in this campaign, and my honest discussion of their products. But the Arlo Baby monitoring camera is seriously amazing and all opinions in this post are 100% my own. I would never write a post about something I didn't think was useful or interesting for you guys, and Practically Functional will only publish sponsored posts for companies or products I love and believe in! 🙂
The following two tabs change content below.
Hi, I'm Jessi! Welcome to Practically Functional, a DIY and crafts blog for everyone! I believe that anyone can do crafts and DIY projects, regardless of skill or experience. Whether you're looking for simple craft ideas, step by step DIY project tutorials, cleaning hacks, or just practical organization solutions, you'll find them here! Make sure to
sign up for the email newsletter
to get craft projects, Cricut tutorials, and cleaning tips in your inbox every week (for free!)
Latest posts by Jessi Wohlwend (see all)