Big news guys: Practically Functional is putting out a call for contributors!
This is something I've been thinking about doing for a while, because while I can always put up a super simple craft tutorial, there are other areas where I am not so skilled!
And SNAP was the perfect push I needed to make this leap! I came home from SNAP with a thousand new ideas about how to make Practically Functional better, but I need a little bit of time to work on a few new projects. So I'm hoping to bring in some contributors to provide my awesome readers with fresh, new, top-quality content, while freeing up a bit of my time to work on some fun behind-the-scenes changes!
But don't worry, awesome readers! I will put up posts here at Practically Functional a few times a week, just like always. But I'll also be adding a few extra fresh ideas each month as well!
I'm looking for contributors in the areas of home decor, printables, recipes of all kinds, and kid friendly crafts, so if you or someone you know is interested in contributing, keep reading!
Are you interested in being a contributor?
Here's what I'm looking for from a contributor:
Passion: must be passionate about sharing simple, practical ideas and tutorials!
Blogger: must have a blog already, but it doesn't matter how big or small!
Photography: be able to take clear, crisp, well lit photos; I can't stress how important good photography is to help make a great post!
Commitment: one original post per month, for a three month commitment (after that, we will re-evaluate and make sure everything is still going great!)
Expertise: choose one of the following areas:

Home Decor/Interior Design/Decorating: Anything and everything about decorating your home!
Printables: Anything from decor to organization to cleaning; if you can print it out and use it, it's perfect!
Recipes: From appetizers to drinks to main courses, any kind of recipe will do as long as it's simple and delicious!
Kid Crafts: Love crafting with your kids? Share some project ideas that are kid friendly and fun!
Other: Have another idea I didn't suggest here? I'd love to hear about it!
I can't offer payment for posts right now, but I can repay you in a few other ways!
Exposure: I will promote the heck out of your contributor posts AND your blog posts from your own blog on ALL of my social media channels! That's a reach of over 20k people!
SEO: You will have your own author profile, so your headshot and bio will appear on each of your posts! Plus, you can link back to your own blog in each post, so that my readers can see your other awesome projects (and hopefully find a great new blog to follow!)
Community & Growth: You will be added to the contributors FB group where we all can share ideas, ask questions, give advice, and help each other grow! I would love to help you grow your blog in any way I can!
I'm totally open to other ideas; if there's something else you can think of that I can help with, let me know!
If you're interested in being a contributor, please apply here by filling out this form! I will be accepting applications through 11:59 pm ET on May 17, so head over and apply! And if you know anyone else who might be interested, feel free to send them on over as well!!!
I can't wait to start making some awesome changes here at Practically Functional, and would love it if you would be a part of them!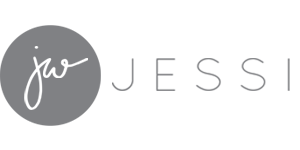 The following two tabs change content below.
Hi, I'm Jessi! Welcome to Practically Functional, a creative lifestyle blog for busy moms! I believe that even if your house is a mess and you're wearing yesterday's sweatpants, you can still be a kickass mama, a creative problem solver, and a maker of awesome things! Whether you're looking for simple cleaning tips and tricks, fun DIY and craft projects, quick and easy home decor ideas, practical organization solutions, tried and true parenting advice, or just real-life stories about parenting struggles, you'll find them here! Make sure you
sign up to get new posts delivered to your inbox
so you don't miss a single thing!
Latest posts by Jessi Wohlwend (see all)