This post was last updated on
Every time I see a mini pumpkin, I really want to try turning it into a candle holder. It seems like such a simple project, and this weekend I finally got around to giving it a shot. Turns out I was right! These DIY mini pumpkin candle holders are so simple and only take about five minutes to make. I put gold taper candles in mine, but you can size these candle holders to fit any tea light, votive, or taper candle!
DIY Mini Pumpkin Candle Holders
You only need a few things to make these little pumpkin candle holders:
mini pumpkins
a drill
forstener or spade drill bit (something really wide, see picture below)
candles (tapers, votives, or tea lights will all fit)
box cutters (optional)
Most drill bits have a sharp point at the very end of the bit, but you need something flat for the drill bit to start into. So if the stems on your pumpkins are "natural" instead of trimmed flat, use a box cutter to cut off the end of the stem, parallel with the ground. To give the drill a little more stability, you can use the box cutter to gouge out a tiny depression in the stem so that there is a tiny "pilot hole" for the drill bit to center itself on.
Now decide which type of candle you want to put in your mini pumpkins. You need to choose a drill bit that is exactly the same size as the base of your candle. I used a 7/8″ spade drill bit for these taper candles, but for a votive or tea light you will probably need something bigger, like a 1-1/2″ bit.
Press the point of the drill bit into the center of the stem of the pumpkin, and slowly start drilling. The drill will have a bit of trouble right where the stem meets the pumpkin. Keep gentle pressure on the drill while it works through the base of the stem, but don't push too hard because as soon as the drill bit gets into the pumpkin itself it will start to move really quickly and easily.
Drill about a 1/2″ to 3/4″ into the pumpkin, but be careful not to go all the way through!
Scoop out most of the seeds and flesh from inside the pumpkin, and wipe away any gunk on the outside. If you need your pumpkin to last as long as it possibly can, rub some vaseline on all of the exposed flesh (the entire inside, and the part you drilled through).
Then add a candle, and you have a fun and festive mini pumpkin candle holder!
If the hole is too big and the candle wiggles, just light a candle and let a bit of hot wax drip into the mini pumpkin around the base of the candle. Once the hot wax cools it will hold the candle upright.
They're perfect on my fall mantel!
Have you ever decorated with mini pumpkins? I put some mini gourds up on my fall mantel last year, but this is the first time I've used mini pumpkins. So cute!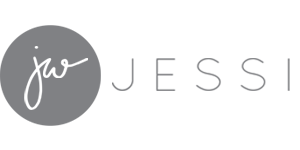 I link up at
these awesome parties
!
I believe that anyone can do crafts and DIY projects, regardless of skill or experience. I love sharing simple craft ideas, step by step DIY project tutorials, cleaning hacks, and other tips and tricks all with one goal in mind: giving you the tools you need to "do it yourself", complete fun projects, and make awesome things!