This post was last updated on
Grove Collaborative always has awesome freebies available with a $20 purchase, but supplies vary and sometimes they run out of one freebie and substitute in another. If you want the specific freebie you see advertised, make sure you place your order right away before it sells out!
Mrs. Meyer's spring scents are here! Learn how you can get FREE Mrs. Meyer's spring scented cleaning products and a brand new bubble up dish brush from Grove Collaborative!
Spring is finally here! And Mrs. Meyer's has released their limited edition spring scents (mint, peony, and lilac) to help you get a jump start on your spring cleaning. Now through the end of March my friends at Grove are offering a FREE Mrs. Meyer's kit: free Mrs. Meyer's products in amazing spring scents, plus a bubble up dish brush from Grove Collaborative!
FREE Mrs. Meyer's Spring Scent Cleaning Products!
The spring scents kit includes:
Free Mrs. Meyer's Spring Hand Soap
Free Mrs. Meyer's Spring Dish Soap
Free Mrs. Meyer's Spring Multi-Surface Spray
Free Grove Bubble Up Brush
Free Grove Walnut Scrubber Sponges
Free Shipping!
The free kit is available through Grove Collaborative. Haven't heard of Grove before? They are an online subscription service whose mission is to make sure that getting the absolute best, non-toxic, all-natural cleaning, household, and personal care products is totally effortless and affordable! Check out more info on what Grove Collaborative offers and why I love them here!
After a long, cold winter, I always look forward to the return of spring and Mrs. Meyer's spring scents: Mint, Peony, and Lilac. Mint smells just like the real thing — sweet and cool. Peony and Lilac are subtle floral scents that remind me of a spring garden in bloom.
To me, a clean home begins with the products you use — and I love Mrs. Meyer's cleaning products. They are made with plant-derived ingredients and essential oils, so I can feel good using them around my family, plus they pack a serious punch when it comes to cleaning!
In addition to Mrs. Meyer's soaps and multi-surface spray, the spring cleaning set comes with a limited edition Grove Collaborative bubble-up brush with a beautiful wildflower print. Not only does it look great sitting next to my sink, it also makes the task of doing dishes much more enjoyable!
Now that sunny days are in the forecast, I'm all for anything that helps me get things done faster and have more time to work in my garden or go for a walk.
That's where Grove Collaborative comes in! Grove makes creating a healthy, beautiful home effortless and affordable. They hand-select the best natural products and deliver them (carbon offset) right to your doorstep, on your schedule. Grove has you covered for all your spring cleaning needs.
After your first order, Grove will recommend a personalized monthly shipment so you never run out of the products you love. You can add or remove products or change your shipment schedule with a few clicks.
When you sign up for Grove using my link, you'll get the spring cleaning set for free with your first order of $20. Plus, if you spend at least $39, you'll receive a beautiful stoneware tray for free! It's the perfect size to hold your hand soap, dish soap, and bubble-up brush.
Once you've submitted your Grove order, you'll be signed up for the free 60 day VIP trial. I love being a VIP because I get perks like free shipping, free gifts, price matching, exclusive sales and personal service.
If you're ready to bring spring indoors this year, give Grove Collaborative a try (even if it's just for the freebies!)
Already a Grove Collaborative customer? No worries, you know they always have a great deal! You can get a free set of Grove walnut scrubbers by clicking here!
So, how do I get my free Mrs. Meyer's Products In Limited Edition Spring Scents?
1. Click here to visit Grove Collaborative and get the free spring scented products + free bubble up dish brush + free walnut scrubber sponges + free shipping + a 60 day free VIP trial. If you're already a Grove customer, you'll get a free set of walnut scrubber sponges!
2. Answer a few quick questions about your home and Grove will auto-fill your cart with $20 worth of suggested products to help you get started. But you can always change it around if you don't like the suggestions; there are tons of amazing products available!
3. Finalize your cart. If you want to go with the suggested products, go for it! If you want to change stuff around, you can do that too! Just make sure you have at least $20 worth of stuff in your cart in order to get the free Mrs. Meyer's spring scented products at checkout.
4. Check out and place your order! Your free spring scents kit will be added to your order, and your products will arrive in a few days!
This awesome deal ends at the end of March, or as soon as the scents sell out. Supplies are limited, and this is always a super popular deal, so make sure you grab it before time runs out or before it sells out!

Want to share this great deal with your friends? Just click any of the share buttons on the left to share with Facebook, Pinterest, Twitter, etc.!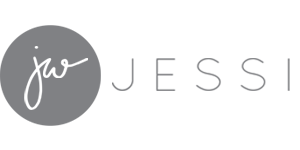 Disclosure: I'm thrilled to be partnering with Grove Collaborative as an affiliate, which means I get a small commission if you make a purchase using any of my links. But I seriously LOVE Grove Collaborative, all of their products, and the amazing service they provide, and all opinions in this post are 100% my own. I would never write a post about something I didn't think was useful or interesting for you guys, and Practically Functional will only publish sponsored posts for companies or products I love and believe in! 🙂
The following two tabs change content below.
Hi, I'm Jessi! Welcome to Practically Functional, a DIY and crafts blog for everyone! I believe that anyone can do crafts and DIY projects, regardless of skill or experience. Whether you're looking for simple craft ideas, step by step DIY project tutorials, cleaning hacks, or just practical organization solutions, you'll find them here! Make sure to
sign up for the email newsletter
to get craft projects, Cricut tutorials, and cleaning tips in your inbox every week (for free!)
Latest posts by Jessi Wohlwend (see all)