This post was last updated on
Happy St. Patrick's Day everyone! Have any fun plans for the day? We are not fully unpacked into the new house yet, but we're getting there! The kitchen and bathrooms are about 90% unpacked, and that's the most important stuff, so I feel ok about that. Everything else we're slowly unpacking as we find time.
But there are still empty boxes, full boxes, bits of packing paper, plastic wrappers, and wires everywhere, so the house looks like a total mess! For example, this is my "St. Patrick's Day mantel" this year…
Totally festive, right?! (Hey, I managed to find that shamrock garland in one specific box in the mess that is our garage right now. I'm feeling pretty proud of myself for that!)
Right now the mantel is sort of where everything goes that doesn't have a home. From left to right there are two pairs of jeans that arrived in the mail the very first day, before we had even moved our furniture in (though my dresser is here in the house now, so I don't know what my excuse is anymore!), an old doorbell that doesn't work, a new mailbox still in its box and bag from the hardware store, a panel of glass (see the missing panel in the bookshelf door on the left? It's not actually missing, it was just loose so we pulled it out so a cat wouldn't break it), cable box, modem, tons of tv cords, tv, other half of the old doorbell that doesn't work, a router, and not pictured further to the right is a pile of survey paperwork for the property and a lamp.
But it has a shamrock garland hung from it, so it's decorated!
We'll get it all cleaned up eventually, I hope! Happy St. Patrick's Day everyone; have fun and stay safe!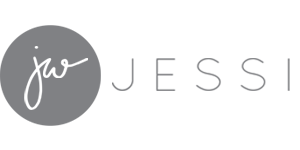 I link up at
these awesome parties
!
The following two tabs change content below.
Hi, I'm Jessi! Welcome to Practically Functional, a DIY and crafts blog for everyone! I believe that anyone can do crafts and DIY projects, regardless of skill or experience. Whether you're looking for simple craft ideas, step by step DIY project tutorials, cleaning hacks, or just practical organization solutions, you'll find them here! Make sure to
sign up for the email newsletter
to get craft projects, Cricut tutorials, and cleaning tips in your inbox every week (for free!)
Latest posts by Jessi Wohlwend (see all)