This post was last updated on
Guys, Haven was amazing! I don't even really know what else to say about it…is that a good enough recap? :-p
But seriously, the Haven conference was everything I hoped it would be, and more! I came home dog-tired, but I made a bunch of new friends, had a ton of fun, and am now totally inspired to make Practically Functional even better than before!
Turns out I was having so much fun that weekend that I forgot to take pictures! I have a few I'll share with you, but I feel like it's the mark of a successful weekend when I totally forget I'm carrying my phone around! 🙂
One of the most amazing things about Haven was the connections I made with other people. I met a bunch of my favorite bloggers in real life, and they are just as awesome as I thought they would be! I'm so glad to have a voice and face to put with some of my favorite blogs.
From left to right: Me, Laura Beth @ A Step In The Journey, Gwen @ The Bold Abode, Melissa @ The Happier Homemaker, Jacque @ The DIY Village, Jocie @ OPC The Better Half, Courtenay @ Creek Line House, Ashley @ Domestic Imperfection, and Kelly @ View Along The Way
These ladies are awesome! You should go visit their blogs and start following them right now if you aren't already!
It turns out that the World's Longest Yard Sale was going on at the same time, and the bloggers who were participating were staying just a few blocks away! So a couple of us took a quick break from the socializing and classes and got our DIY on. We helped Jocie and the other bloggers finish up a bit of spray painting so that they could decorate the Habitat For Humanity house the next day.
We had a ton of fun, and Jocie is a scream!
Love this photo; it's a picture of me taking a picture (so meta!)
A few other things I loved about Haven were the speakers and the classes. Ana White was the keynote speaker, and she was incredibly inspiring! (Plus she was super cute with her little baby bump!) She talked about how and why she started her blog, and how it grew to the size that it is now, and her main point was to have passion. If you have passion for what you write about, all of the other pieces will fall into place and blogging will be fun and awesome instead of feeling like a "job". Smart lady!
The classes were amazing too. I learned a ton and am now totally motivated to make my blog better!
And along those lines, another great part of Haven was the community as a whole. Being surrounded by like-minded people was just inspiring! I love JM and he is super supportive of my blog and helps me out whenever he can, but it was totally awesome to hang out with people who wanted to talk about blogging stuff all day every day! We shared tips and tricks, horror stories, success stories, and it was wonderful!
If you've been considering going to Haven 2014, DO IT! I will definitely be there, and I can't wait!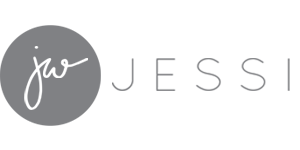 I link up at
these awesome parties
!
The following two tabs change content below.
Hi, I'm Jessi! Welcome to Practically Functional, a DIY and crafts blog for everyone! I believe that anyone can do crafts and DIY projects, regardless of skill or experience. Whether you're looking for simple craft ideas, step by step DIY project tutorials, cleaning hacks, or just practical organization solutions, you'll find them here! Make sure to
sign up for the email newsletter
to get craft projects, Cricut tutorials, and cleaning tips in your inbox every week (for free!)
Latest posts by Jessi Wohlwend (see all)