This post was last updated on
Alright, I want to start this blog out with a system that's very important to me. It's my "shopping list system" and it's the basis for keeping my pantry stocked so that I'm not scrambling and running to Walgreen's when I realize "Aww crap, we're out of sugar!" And actually, it's not even my system, it's my mother's. She has been using this system successfully for at least the 25 years I've been alive, so it's tried and true!
I need to preface this with a quick note. This system only works if you actually have a shopping list when you go grocery shopping. None of this "I'll just browse the aisles and grab what I need when I get there" business. Yes, that's a system that many people use, and it clearly works well enough for them, but I can't do it. If I did that the only food in the house would be candy, Doritos, and those little Pillsbury crescent rolls. And maybe some juice, if it struck my fancy at the time. It would be bad.
"The List" (yes, our handwriting is bad, don't judge)
Now, the system may seem really simple, and maybe you are all already doing this and thinking, "Geez, how dumb!" But for some reason in our first apartment I didn't use the system and "efficient grocery shopping/having useful stuff" just did not happen. Every time we went grocery shopping my then-fiancée-now-husband and I figured out what we needed for what we wanted to cook for the next couple of days and then looked through the fridge and pantry to figure out what staples we were running low on and put all of it on the list right then and there. In theory that should have worked, but in practice we would get home from the store only to find out an hour later that we were out of Ziploc bags. Like, every single time.
So, the system… It's got two parts.
Part 1: Always have extra (extra bags of flour, extra bottle of soy sauce, extra bag of brown sugar, you get the idea)
Part 2: When you first use the extra, put it on the list
BAM! Mind blown! No, but really, I realize that it's super simple; it's mostly putting it into practice that's the hard part (read: training my husband to actually use the system, stop just opening new ketchup bottles and putting them in the fridge without adding it to the list JonMarke!!!) The idea is that opening the new bottle/box/bag/can/jar/whatever is the trigger that reminds you to add it to the list, and then you have however long that one bottle/box/bag/can/jar/whatever of "extra" lasts you to get yourself to the store and buy more before you've actually run out of whatever it is.
Now clearly you could get a little extreme with this and then you would have to have two entire kitchens just to make sure you have "extra" of everything, but that's not the point. The point is to keep your pantry and fridge stocked with all of the basics that you use everyday and don't want to run out of. And, the system can work for everyone because it is customizable in two ways. First, you decide what the important things are that you want to always have on hand, and second, you define what qualifies as "extra".
We use the system for basics like ketchup, soy sauce, flour, sugar, brown sugar, powdered sugar, balsamic vinegar, butter, macaroni, pasta, pasta sauce, cans of soup, etc. And our definition of extra is different for each of those.
For ketchup, soy sauce, balsamic vinegar, etc: we have one extra bottle in the pantry. When the bottle in the fridge is empty we take the extra bottle from the pantry, stick it in the fridge, and add it to the list.
For sugars and flours etc: we have a ceramic jar of it out on the counter which we keep filled from a bag in the pantry. When refilling the jar empties the bag it goes on the list.
For things like macaroni, pasta, pasta sauce, and cans of soup: we have a bunch (er, more than two, less than a gazillion, I don't know the exact numbers) in the pantry and when we use one that leaves only two of whatever it is in the pantry we put it on the list.
For butter: we have a box of four sticks in the freezer, when we run out in the fridge we move the freezer box to the fridge and add it to the list. You get the idea…
Basically, decide what things you want to keep stocked, how fast you're likely to run through those things with normal use, and how often you are willing to go to (or likely to find time to get to) the grocery store, and then set up your system. For each thing you want to keep stocked your "extra" is the amount of thing x that you will use in the y amount of time before you get to the store to restock. If you ever have less than your "extra," put it on the list. Simple!
But really, I can't tell you how nice it is to know that if I want to cook something with soy sauce I don't even have to check the pantry or fridge to make sure we have enough. I just know that we do. Ketchup? Yep, we've got enough. Butter? It's either in the freezer or on the list. It's the best!
DISCLAIMER: Probably should have mentioned this earlier (bonus points to you if you got this far in the post!)… I like to talk a lot, and I like to help people. There's a thin line between explaining something helpful to someone and blathering on/over doing it and when I combine talking with helping people I tend to just blow right past the line, no stopping, no collecting $200. Or maybe the line is really thick and obvious but I'm just dense, or in the zone, or something (I'm going to go with "in the zone"). Either way, it's a thing that happens. Now you know, and knowing is half the battle!
DISCLAIMER ADDENDUM: I do have my husband read these posts before I post them ("blather-proofing" I like to call it), but sometimes he purposely doesn't tell me beforehand and lets me leave the blather in. He thinks it's cute… You can blame him.
How about you, how do you keep yourself sane when it's time to go grocery shopping? Leave me a comment and let me know! Or send me an email at practicallyfunctional[at]gmail[dot]com 🙂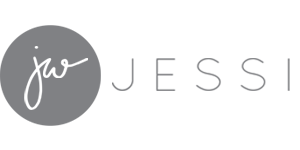 The following two tabs change content below.
Hi, I'm Jessi! Welcome to Practically Functional, a DIY and crafts blog for everyone! I believe that anyone can do crafts and DIY projects, regardless of skill or experience. Whether you're looking for simple craft ideas, step by step DIY project tutorials, cleaning hacks, or just practical organization solutions, you'll find them here! Make sure to
sign up for the email newsletter
to get craft projects, Cricut tutorials, and cleaning tips in your inbox every week (for free!)
Latest posts by Jessi Wohlwend (see all)