Installing a new kitchen faucet is easier than you might think; plus it's a great way to give your kitchen a little facelift! The kitchen faucet that came with this house when we bought it was pretty ugly. Not only that, it was stuck in "spray" mode and a couple of the sprayers were clogged, so water would forcefully bounce off of everything anytime we turned it on. I was getting frustrated when Moen generously offered to send me a new kitchen faucet. We were able to install it in under an hour, and now our kitchen faucet is gorgeous and functional! This tutorial will show you how to install a kitchen faucet to give your kitchen a quick and easy upgrade!
How To Install A Kitchen Faucet
40 minutes (time spent doing stuff)
0 minutes (time spent waiting around)
40 minutes (total project time)
Tools
NOTE: Theoretically your new faucet should come with most of the tools needed to install it, but having the basin wrench handy will help save you frustration when uninstalling the old faucet. If you don't have a basin wrench, you may be able to use an adjustable wrench or slip joint pliers, but the basin wrench is designed to be long and skinny so you can fit it behind the sink to get at the nut holding the faucet down. They're about $15 if you want to just pick one up, and they're handy to have!
Materials
a new kitchen faucet, and the installation instructions that come with it (our faucet is the Annabelle faucet from Moen, you can find it from Amazon here)
Instructions
The hardest and potentially most frustrating part of this whole process will be uninstalling the old faucet. The new faucet will come with instructions and tools to install it, and that's probably all you need in order to get it installed, but you probably don't have the tools that came with your old faucet laying around. Plus unexpected problems can always pop up, like corroded pipes, hard-to-reach nuts, etc. so it's a good idea to tackle this project during normal business hours so you can run to the hardware store if you need to replace something!
I shared a tutorial on how to install a faucet a while back when I replaced a bathroom faucet in our old apartment. There are really good, step by step instructions with photos and tips in that post, so check it out!
Installing a new kitchen faucet is very similar to installing a bathroom faucet. The first thing you want to do is clear out the area under your sink and get down there and take a look. If you have pretty easy access to the hot and cold water supply lines, shutoff valves, and the faucet itself, you're ready to get started!
If you have a garbage disposal and it's in the way, you'll need to uninstall that first. Unplug your garbage disposal, or turn off the circuit breaker that it's connected to, then rotate the retaining ring at the top of the garbage disposal to loosen and disconnect it. If it's hard to turn, you can gently tap it with a hammer to persuade it. Make sure you put your bowl down underneath to catch any dripping water before you start dismantling it!
In our case the garbage disposal wasn't in the way, so we left it in place.
The next step is to turn off the water to your faucet using the shutoff valves under the sink, then disconnect the water supply lines. Put your bowl underneath the lines as you disconnect them to catch extra water. (In the photo above there is a third shutoff valve and water supply line; those go to the dishwasher just to the left of the sink, and they're not in the way, so I left that valve on and the supply line connected.)
Once the supply lines are disconnected, use the basin wrench to loosen the nut holding the old faucet in place. The nut may be really hard to turn, or may have locked up from corrosion. If you really can't get it loose, try soaking the threads of the faucet near the nut with some oil to lubricate the nut. And if that still doesn't work you may need to remove your kitchen sink in order to get at the faucet with a regular pipe wrench or set of pliers (the basin wrench is skinny so that you can remove the faucet without moving the sink, but a larger wrench may be needed if the nut won't turn with the basin wrench).
Unthread the nut from the old faucet and pull the faucet up and out to remove it.
Clean the area around the holes where the faucet was installed, and then it's time to install the new faucet! Every faucet is different, so read the instructions that came with yours for specific details.
Basically you'll want to set the new faucet in place, putting the bottom of the faucet and the new water supply lines that came with it down through the holes in your sink. If you have multiple holes in your sink (usually for a faucet with separate hot and cold water handles, or an extra hole for a pull out sprayer hose or a soap dispenser) but your faucet is a single mount faucet (meaning the handle and faucet are all one piece), make sure that you use a base plate to cover the additional holes. Most new faucets will come with an optional base plate to cover the additional holes if they don't need them.
From underneath the sink, place the nut onto the new faucet and tighten it finger-tight. Double check that the base plate, faucet, and supply lines are all lined up correctly and not kinked, then tighten the nut the rest of the way with your basin wrench.
If your faucet has a pull out hose like our does, thread the hose in through the faucet body and then attach the hose to the faucet supply tube under the sink and tighten it. The hose may come with a counterweight to retract the hose when you're done using it, so install that according to the directions that came with your faucet.
The last step is to reconnect the new water supply lines and turn the shutoff valves back on. And you're done!
The Annabelle faucet actually comes with a soap dispenser, so we installed that as well in the second hole in our sink.
I love this new faucet so much! The water comes out at a normal speed and doesn't spray everywhere, I can turn the spray mode on and off, it has a pull down hose which makes it super easy to fill pots and clean the sink, and it's just so pretty too!
Shop this project:
Want to share this tutorial with your friends? Just click any of the share buttons on the left to share with Facebook, Pinterest, Twitter, etc.!
Disclosure: I received a faucet from Moen in order to complete this project. But the Annabelle faucet from Moen is seriously amazing and all opinions in this post are 100% my own. I would never write a post about something I didn't think was useful or interesting for you guys, and Practically Functional will only publish sponsored posts for companies or products I love and believe in! 🙂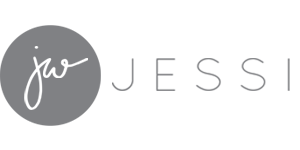 The following two tabs change content below.
Hi, I'm Jessi! Welcome to Practically Functional, a DIY and crafts blog for everyone! I believe that anyone can do crafts and DIY projects, regardless of skill or experience. Whether you're looking for simple craft ideas, step by step DIY project tutorials, cleaning hacks, or just practical organization solutions, you'll find them here! Make sure to
sign up for the email newsletter
to get tutorials and project ideas delivered right to your inbox twice a week for free!
Latest posts by Jessi Wohlwend (see all)