This post was last updated on
This is a sponsored post written by me on behalf of Culligan International for IZEA. All opinions are 100% mine.
My goal this year is to try to have a happy and healthy summer with my family! AJ is too young to be in school yet, but I figure it never hurts to start setting the precedent of spending time together as a family as much as possible during the summer months! We're also trying to be healthier this summer by making some small changes that hopefully can turn into good habits. Nothing drastic; I know if I try to do something crazy and go whole-hog, it will work for a few weeks, then we'll fall back into old habits. But I figure if we focus on just a few good habits, we can make them stick!
First, we're working on having a good breakfast every day. I've actually gotten better at this since AJ was born. I used to eat a bowl of cereal or skip breakfast altogether, but I want something better for AJ. Since she's been old enough to eat "real food" I make eggs and oatmeal for both of us every morning! It's a hearty breakfast that fills us up and gives us enough energy to get through the day. And JM used to skip breakfast entirely also, but there's an amazing cafeteria at his new job, so he's been having breakfast there on weekdays, which is great!
I also got our garden planted a few weeks ago, so soon we will have homegrown fruit, veggies, and herbs! I love to garden, and it's such a fun way to spend time with AJ during the day. She loves playing in the dirt and "helping" water the plants. And once the tomatoes and strawberries are ready for harvest, I'm sure she's going to love picking them and eating them right off the vine. Besides being fun, it's a great way to help us eat more fruits and veggies!
We are also working on drinking more water this summer. This is another one inspired by AJ; she LOVES water and carries her cup around with her all day. When the cup is empty she yells "Wawa! Mo wawa!" insistently until I refill it for her. It's pretty cute, and also very healthy!
To help with this goal, we had a water filtration system installed, and it is AMAZING! We have the Culligan Aqua-Cleer Reverse Osmosis System and our water tastes great now!
Plus it comes right out of our faucet. No separate pitcher, no separate faucet…they didn't even have to drill holes in our sink or anything. We have the Culligan ClearLink Pro, which is a wireless remote that allows us to use our faucet for washing dishes or for getting a glass of filtered drinking water!
The coolest thing about the Aqua-Cleer system is that it's completely customized to your home and your water. The water at my parents' house in California is totally different from our water here in Chicago, but Culligan can test your water and then configure your system with any of 14 interchangeable filters to get rid of the exact impurities that are present!
The filtered water is also great for making tea and coffee, and it even makes our ice cubes much clearer! And I like knowing that we're helping cut down on the use of plastic bottles; it's just so much easier to get water from your own faucet!
After the tech installed our system he ran a quick test of the impurities in our water. I took a video so you can see just how big of a difference it makes!
What are your favorite easy tips and tricks for a happy and healthy summer?
Want to share this article with your friends? Just click any of the share buttons on the left to share with Facebook, Pinterest, Twitter, etc.!
Disclosure: I received compensation from Culligan in exchange for my participation in this campaign, and my honest discussion of their products. But I really love our Culligan water filtration system and all opinions in this post are 100% my own. I would never write a post about something I didn't think was useful or interesting for you guys, and Practically Functional will only publish sponsored posts for companies or products I love and believe in! 🙂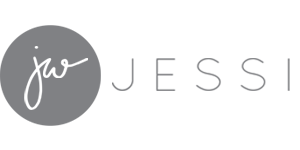 The following two tabs change content below.
Hi, I'm Jessi! Welcome to Practically Functional, a DIY and crafts blog for everyone! I believe that anyone can do crafts and DIY projects, regardless of skill or experience. Whether you're looking for simple craft ideas, step by step DIY project tutorials, cleaning hacks, or just practical organization solutions, you'll find them here! Make sure to
sign up for the email newsletter
to get craft projects, Cricut tutorials, and cleaning tips in your inbox every week (for free!)
Latest posts by Jessi Wohlwend (see all)