This post was last updated on
This is a sponsored post written by me on behalf of Fresh Step Lightweight Extreme Litter for IZEA. All opinions are 100% mine.
Fresh Step® has a new lightweight cat litter out, and I was really excited when they asked me to try it out! Now that the litter box is down in the basement, it's kind of a pain to lug heavy boxes of litter up and down the stairs. I mean, it's not the worst thing ever, but I wouldn't say no to something that would make that part of cat ownership easier, so I was definitely willing to give the Fresh Step® Lightweight Extreme Litter a try!
The kitties already have Fresh Step® litter in their litter box, so I wasn't too worried that they wouldn't like this new kind. But they're always super interested any time we change the litter in their box, and this time was no different. They went right in, sniffed around a bit, and it seems like the litter has their stamp of approval!
As far as the humans in the house are concerned, we love the new lightweight litter! It's 30% lighter than regular litter, so it's not so much of a hassle carrying it up and down the stairs to the basement. Plus it's easier to pour because the box isn't as heavy.
And it still does everything you need a litter to do! It absorbs all the moisture in the box so you aren't left with puddles when you empty out the litter box. And it clumps up really well too, which makes it easy to clean out the litter box!
The Fresh Step® Lightweight Extreme Litter also has great odor control! The litter box is in the basement, and we've tried other litters that didn't have great odor control, and the whole basement would smell slightly. And that really sucks because the laundry is down in the basement as well, and we definitely don't want our clothes to smell! With the lightweight litter in the box, the basement doesn't smell like a litter box, and our laundry just smells like fresh laundry!
Overall, I'm totally thrilled with the new Fresh Step® Lightweight Extreme Litter. It makes the "chore" parts of cat ownership less of a bummer, and leaves us more time for the fun parts! Our cats are total goofballs, and we love having them, so I'm glad I found a cat litter that makes the litter box less of a hassle! If you want to try it out, it's available at Target!
Want to share this tutorial with your friends? Just click any of the share buttons on the left to share with Facebook, Pinterest, Twitter, etc.!
If you have cats, check out these simple cat project ideas!
Disclosure: I received compensation from Fresh Step in exchange for my honest discussion of their products. But I'm really thrilled with their new lightweight litter and all opinions in this post are 100% my own. I would never write a post about something I didn't think was useful or interesting for you guys, and Practically Functional will only publish sponsored posts for companies or products I love and believe in! 🙂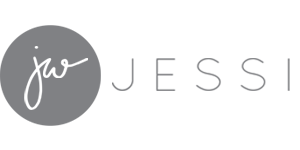 The following two tabs change content below.
Hi, I'm Jessi! Welcome to Practically Functional, a DIY and crafts blog for everyone! I believe that anyone can do crafts and DIY projects, regardless of skill or experience. Whether you're looking for simple craft ideas, step by step DIY project tutorials, cleaning hacks, or just practical organization solutions, you'll find them here! Make sure to
sign up for the email newsletter
to get craft projects, Cricut tutorials, and cleaning tips in your inbox every week (for free!)
Latest posts by Jessi Wohlwend (see all)