This post was last updated on
Now that the weather is consistently below freezing most days, I think it's the perfect time for ice lantern decorations! They're really quick and easy to make, and so gorgeous! Today's tutorial will show you how to make ice lanterns (or ice candle) in a few simple steps!
If it's below freezing where you live, these ice candles can just live on your front porch or front steps all winter! But even if they only last a day or two, ice lanterns are a beautiful way to welcome guests to your home for a holiday party!
Plus you can make these for under $5! All you need are a few recycled cans, water, and some faux greenery which you can find at your local craft store.
How To Make Ice Lanterns (Ice Candles)
Time spent doing stuff: 15 minutes
Time spent waiting around: 6-8 hours (it takes a while for these to freeze!)
Total project time: 6-8 hours
Tools
Materials
two empty tin cans, one small enough to fit inside the other with at least 1/2″ of room on either side and at the bottom
rocks or some other heavy item
tape
Instructions
Clean out your tin cans and remove the labels. Don't worry about the sticky label residue; it won't hurt the ice lanterns if it doesn't all come off.
Put a small amount of water (about 1/2 C) into the larger tin can. Then put the smaller tin can inside the larger one. The smaller tin can should be floating inside the larger one at this point.
Add a few rocks to the smaller tin can to hold it down so that the tops of both cans are level. Then add tape on all four sides to help hold the smaller tin can centered in the larger one.
Now cut up your greenery and berries and stick them down into the water between the two cans. The berries float, so instead of cutting them into individual berries, I cut them into "sprigs" and just stuck the whole thing down the side of the can. This helped sort of wedge the greenery and berries between the two cans so they wouldn't all float to the top.
Once you've added greenery everywhere, add a little more water between the cans, until the water is about 1/2″ to 1″ below the top of the can. If your water is already too full, pour some out. Remember, water expands as it freezes, so don't fill it too full or the water will overflow as it turns to ice.
If it's below freezing where you live, stick the cans outside overnight to freeze. If it's too warm outside, just put them in your freezer overnight.
Once the water is frozen, run slightly warm water over the outside of the can and inside of the smaller can to help loosen the ice. Once the outsides melt a little bit you should be able to slide the ice lanterns right out of the tin can molds!
Stick a small tea light in the ice lantern, light it, and enjoy the glow of your ice candle! It's just as pretty during the day too!
Shop this project:
Want to share this project with your friends? Just click any of the share buttons on the left to share with Facebook, Pinterest, Twitter, etc.!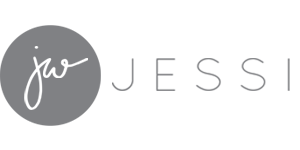 I believe that anyone can do crafts and DIY projects, regardless of skill or experience. I love sharing simple craft ideas, step by step DIY project tutorials, cleaning hacks, and other tips and tricks all with one goal in mind: giving you the tools you need to "do it yourself", complete fun projects, and make awesome things!