This post was last updated on
At the top of my Christmas wish list last year was an iRobot® Roomba® 980 Vacuuming Robot, and Santa brought me one! I was thrilled Christmas morning when I opened up my new Roomba; I set him up that day on a daily cleaning schedule, and our floors have never been cleaner. The Roomba does a great job picking up pet hair and Cheerios that AJ throws on the floor, but now that the rainy season has begun, we have another type of "dirt" on our floors: muddy puppy paw prints! Even though we wipe her feet off with a towel every time she comes inside, somehow we end up with dried mud paw prints all over our tile and hardwood floors. Luckily iRobot has two awesome mopping robots, the Braava® mopping robot and the Braava jet™ mopping robot, that mop your floors for you!
(Now through May 7, get 15% off the Roomba 880 and the Braava 380t, plus free shipping on all robot orders! That's just in time for Mother's Day, and what mom wouldn't want some help keeping her floors clean? It's the perfect gift!)
That puppy! She's cute, but she sure does wreak havoc on our white tile floors!
I would love to have a mopping robot to help keep our floors clean! Of the two options, the Braava® 300 Series is larger and can navigate multiple rooms and large spaces, while the smaller Braava jet™ mops and sweeps kitchens and bathrooms, navigating to clean hard-to-reach places. But both of them are super simple to use; just attach a pad and push a button, and the Braava gets to work mopping your floors.
Personally I think the Braava jet™ mopping robot would be perfect for our house. The Roomba already gets the pet hair and other dirt up from most of our floors, but the kitchen and bathrooms are always a little more challenging. The smaller size of the robot would be perfect for navigating around in those smaller rooms and getting up the mud and food that's stuck on the floors! It can even get around fixtures like the toilet or the pedestal sink in our bathroom. Somehow that pedestal sink is just a magnet for pet hair and dirt, but this little robot can get all around it, even behind it!
The Braava jet™ has three modes: Wet Mopping, Damp Sweeping, and Dry Sweeping. And the robot figures out which mode you want to use all on its own just by detecting what type of pad you put on it! You just click the pad in, it figures out which mode to be in, and gets started! It auto-adjusts the cleaning pattern, the amount of vibration, and the amount of water used. The robot's targeted spray breaks up dirt and stains, and the vibrating cleaning head gently scrubs up the messes as the robot passes over them.
I feel like I'm mopping our kitchen and bathroom floors every other day with all the gunk that ends up there, so this Braava jet™ mopping robot would be a total lifesaver! Maybe my husband will read my blog and decide that I definitely need a friendly floor mopping robot to help me out for my very first Mother's Day!
Disclosure: There are iRobot affiliate links in this post, but I am seriously in LOVE with our Roomba, and I really do want the Braava jet™ mopping robot for Mother's Day. All opinions in this post are 100% my own. I would never write a post about something I didn't think was useful or interesting for you guys, and Practically Functional will only publish sponsored posts for companies or products I love and believe in! 🙂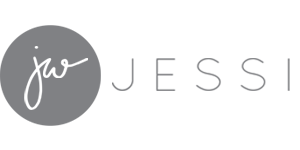 The following two tabs change content below.
Hi, I'm Jessi! Welcome to Practically Functional, a DIY and crafts blog for everyone! I believe that anyone can do crafts and DIY projects, regardless of skill or experience. Whether you're looking for simple craft ideas, step by step DIY project tutorials, cleaning hacks, or just practical organization solutions, you'll find them here! Make sure to
sign up for the email newsletter
to get craft projects, Cricut tutorials, and cleaning tips in your inbox every week (for free!)
Latest posts by Jessi Wohlwend (see all)