This post was last updated on
The SNAP conference this year was totally amazing! I went to SNAP last year and it was my first conference ever, and it was the perfect conference for a newbie blogger. And it was just as great this year even though, at this point, I've been blogging for about 2.5 years!
I came away with tons of ideas on how to make Practically Functional even better. In fact, I'm working on a few right now, so in order to free up a little of my time and help Practically Functional branch out into other areas my readers like, I put out an open call for contributors on the blog last week! If anyone is interested, check it out here: Open Call For Contributors. I'd love to have some fresh new content for my readers while I work on some exciting changes!
So, back to the conference…I said it last year, and I'll say it again this year: If you're thinking about going to SNAP, just do it! It's an amazing conference full of amazing ladies (and a few amazing guys too!), and you'll have a blast and learn a ton!
Last year I was really focused on all of the classes because I felt like I was such a new blogger and had so much to learn, but this year, my favorite part of SNAP was talking with other bloggers! I was a little bit shy last year and I didn't know very many people, but this year I forced myself out of my shell, and it was totally worth it!
I roomed with Vanessa from Tried & True, and it was the best! She is super cool and we had so much fun together! Her blog is awesome; if you haven't seen her free coloring printables yet, they are to die for, so go check them out! And I met up with Jacque and Matt again from The DIY Village, and this time they brought their adorable 6 month old daughter, Josslyn. Needless to say I spent a ton of time playing with the baby instead of paying attention at dinner or in class!
And I finally got to meet, in person, a bunch of people who I've known online for over a year, so that was super cool! One of my favorite things about blogging is how you can build such strong friendships with people you've never even met in real life! Even though it was my first time "meeting" some of these ladies, we were already old friends!
Plus I got to reconnect with some of my favorite sponsors from last year's conference as well! I ran into Amber and Gillian from ForRent.com and Homes.com; those ladies are a ton of fun, and I loved their matching outfits every day!
The classes were amazing too! Even though I'm not a newbie blogger anymore, I still learned a TON at every class I went to! One of my favorites was the Google Sketchup class; I've been wanting to learn that program for years, and now I finally have a pretty good grasp on the basics. In fact, I came home and immediately started on a design that has been floating around in my head for a while: a compost bin for our new back yard!
I'm really excited to be able to share 3D drawings with you guys for any new DIY projects I do. Plus, Sketchup makes it super easy to take a drawing and turn it into a cut list; we just went to Home Depot this weekend and got all the lumber we need, cut to the right size, so all that's left to do is put it together!
And of course, we all had a ton of fun the whole time! The SNAP team works really hard every year to make the conference a blast, as well as informative, and they definitely pulled it off! Vanessa and I got all dolled up in 80's gear and went to a pajama party one night and a "prom" the next, and it was great!
I'm definitely planning on going again next year, are you?! I'd love to see you there!
NOTE: This giveaway is over and the winner is Stephani H! Thanks to everyone who entered!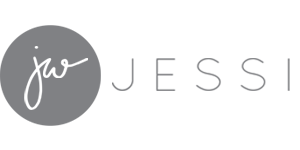 I link up at
these awesome parties
!
The following two tabs change content below.
Hi, I'm Jessi! Welcome to Practically Functional, a DIY and crafts blog for everyone! I believe that anyone can do crafts and DIY projects, regardless of skill or experience. Whether you're looking for simple craft ideas, step by step DIY project tutorials, cleaning hacks, or just practical organization solutions, you'll find them here! Make sure to
sign up for the email newsletter
to get craft projects, Cricut tutorials, and cleaning tips in your inbox every week (for free!)
Latest posts by Jessi Wohlwend (see all)