This post was last updated on
Personally, I love snow! I grew up in CA where we didn't get any snow (except on rare visits to Tahoe in the winter), so even though I've lived in the Chicago area for over 5 years now, snow is still sort of a novelty to me. It's so pretty and it's fun to play in (at least for a while until you get cold).
But I'm not sure my husband agrees with me. When we bought our house last year, it became his job to shovel snow. By hand. With a shovel.
The snow wasn't too bad when we first moved in, and JM is a trooper, so he didn't complain much.
But this weekend we were hit HARD by winter storm Linus, and there is just snow everywhere! It snowed all day yesterday and still hasn't stopped! The snow was taller than the puppy after about four hours, and it didn't stop there!
He's still not complaining, but when I saw these funny snow rant videos from Toro company, I figured this has to be how JM actually feels, even if he doesn't say it out loud!
Too funny! I totally get the joys of snow becoming less joyous as soon as you become responsible for dealing with the snow!
JM cleared the front steps, pathway, sidewalk, back steps, and pathway to the garage yesterday. And 2 hours later there was another three inches of snow everywhere!
I really wish we had a snow blower this weekend! Toro has a great snow blower selector tool that helps you figure out which snow blower is right for you based on how big of an area you need to clear, how much snow you get, and what type of surface you need to clear. So if you're tired of dealing with snow, check them out!
What else would you add to the snow rants in the videos above? How about when the snow is so deep that it gets inside your boots even though you're wearing your tallest boots! If you have a love/hate relationship with snow, share the videos above and leave your thoughts in the comments below!
Disclosure: I received compensation from FindYourInfluence and Toro in exchange for my honest discussion of their products. But all opinions in this post are 100% my own. I would never write a post about something I didn't think was useful or interesting for you guys, and Practically Functional will only publish sponsored posts for companies or products I love and believe in! 🙂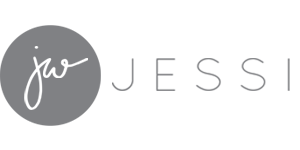 The following two tabs change content below.
Hi, I'm Jessi! Welcome to Practically Functional, a DIY and crafts blog for everyone! I believe that anyone can do crafts and DIY projects, regardless of skill or experience. Whether you're looking for simple craft ideas, step by step DIY project tutorials, cleaning hacks, or just practical organization solutions, you'll find them here! Make sure to
sign up for the email newsletter
to get craft projects, Cricut tutorials, and cleaning tips in your inbox every week (for free!)
Latest posts by Jessi Wohlwend (see all)