This is a sponsored post written by me on behalf of CuVerro for IZEA. All opinions are 100% mine.
I never thought I'd be that mom who freaked out about dropped pacifiers, but it turns out I am pretty grossed out by the things my toddler puts in her mouth! The funny thing is, the dog "kisses" her all the time, and AJ "kisses" the dog back by leaning over with her mouth wide open so the dog can lick her, and somehow that doesn't bother me. But when the pacifier drops and lands in a dust bunny, and she grabs it and sticks it back in her mouth before I can wash it off…GROSS!
My Toddler Puts Everything In Her Mouth
Now, of course, this is all totally normal. Every kid goes through a phase where everything goes into their mouths; they're still figuring out the world and it's part of the discovery process. Doesn't make it any less gross though!
The thing is, there's a difference between viruses and bacteria and plain old dust. Don't get me wrong, it's still gross, but dust by itself won't make her sick. The question is: since you can't see viruses and bacteria, what about things that look clean (no visible dirt or dust)…how dirty are those?
After AJ was born I started trying to exercise at home with my yoga mat and a set of dumbbells. And of course, AJ puts it all in her mouth! It's actually kinda cute, because she's always surprised by how heavy the weights are. But still… I know I haven't been sick recently, but that doesn't mean the dumbbells are clean; those viruses and bacteria can hide anywhere! So I decided to test the weights with the ATP tool that CuVerro sent me to see just how dirty they were.
If you remember from my previous post, the ATP tool is what the food and beverage industry uses to test machinery for hygiene and cleanliness; it tests for adenosine triphosphate, the energy molecule found in all living things, so it can detect if there is organic matter on a surface, even if it isn't visibly dirty.
My hand weights came back at almost five times the level considered "sanitary", gross!
I will certainly be cleaning those more often! What I need is a set of dumbbells made with CuVerro's antimicrobial copper.
A lot of gym equipment is made of metal, maybe with a rubber grip to help you hold on. And stainless steel is often the metal of choice for things that people touch, like door knobs, kitchen appliances, faucets, etc. but while stainless steel does a good job of looking clean, it isn't necessarily any cleaner than any other surface.
Antimicrobial copper is different. It kills bacteria and keeps on killing it. Antimicrobial copper is EPA-registered and proven in testing to begin killing 99.9% of infectious bacteria on contact. EPA tests also prove that antimicrobial copper continuously kills bacteria – even after repeated contamination. How cool is that?! Just think, if your gym equipment (or at least the free weights and the handles on all the machines!) were made from antimicrobial copper, it would be a lot easier to keep that stuff clean! You can learn more at CleanAsCopper.com.
In the meantime, I'm going to clean my weights more often, and I'm going to keep trying to teach AJ that only food goes in our mouths, not toys (or random drink coasters). We'll see how that goes!
Want to share this post with your friends? Just click any of the share buttons on the left to share with Facebook, Pinterest, Twitter, etc.!
Disclosure: I received compensation from CuVerro and IZEA in exchange for my participation in this campaign, and my honest discussion of their products. But all opinions in this post are 100% my own. I would never write a post about something I didn't think was useful or interesting for you guys, and Practically Functional will only publish sponsored posts for companies or products I love and believe in! 🙂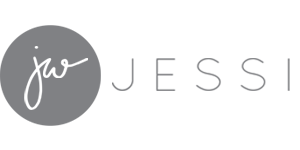 The following two tabs change content below.
Hi, I'm Jessi! Welcome to Practically Functional, a creative lifestyle blog for busy moms! I believe that even if your house is a mess and you're wearing yesterday's sweatpants, you can still be a kickass mama, a creative problem solver, and a maker of awesome things! Whether you're looking for simple cleaning tips and tricks, fun DIY and craft projects, quick and easy home decor ideas, practical organization solutions, tried and true parenting advice, or just real-life stories about parenting struggles, you'll find them here! Make sure you
sign up to get new posts delivered to your inbox
so you don't miss a single thing!
Latest posts by Jessi Wohlwend (see all)