This is a sponsored post written by me on behalf of Cardstore.
Mother's Day is coming up soon! What are your plans?
I saw a video floating around on YouTube the other day about the world's toughest job; any guesses as to what that is? Correct, it's being a mom! So if you haven't thanked your mom yet for doing the world's toughest job every single hour of every single day of your life, go do it, because she deserves it!
I was a pretty good kid for most of my childhood, but then the teenage years hit. I know I was a total jerk sometimes, so thanks Mom! Thanks for dealing with my rebellions and my attitude. Thanks for setting rules, and following through when I broke them. Thanks for taking care of me when I made stupid decisions. And thanks for loving me anyway!
American Greetings created a fake job posting for a company called Rethom Inc. Get it? "Mother" spelled backwards! The job was for a "Director of Operations" and the job requirements were based on everything moms do on a daily basis, but they didn't actually say that the job was indeed being a mom. The job listing got 2.7 million impressions, but in the end, Cardstore only had 24 inquiries, because, when you think about it, being a mom is definitely the world's toughest job! Luckily, it's probably the most rewarding too!
Do you think they missed anything in the job description? Head over to American Greetings and tell them what they left out!
And if you haven't thanked your mom yet, check out all the awesome Mother's Day card options on Cardstore.com! They let you personalize the perfect card by adding text, photos, and signatures, and then they'll print it, stamp it, and mail it out for you if you want!
I made an awesome card for my mom about how we all turn into our mothers at some point. Luckily for me, my mom is awesome!

Growing up I remember my mom saying "I open my mouth and my mother comes out!" She wasn't complaining, because her mom was awesome too (I come from a whole line of awesome ladies, it's a lot to live up to!), but just noticing that she was more and more like her mom every day. And now I find myself doing it too! Every once in a while I'm like "Dang, that was definitely my mom saying that!"
But it's fine with me, because if I had to turn into anyone when I grow up, I would definitely want it to be my mom!

So head on over to Cardstore.com sometime before May 5 and create your own totally personalized Mother's Day card. And use the coupon code CCF4249 to get your cards for only $2.49!
What are you doing for your mom for Mother's Day?!
Disclosure: I received compensation from Massive Sway and Cardstore in exchange for participating in this opportunity. But the cards at Cardstore.com are all really great, and I'm sure every mom would love a personalized card for Mother's Day, so all opinions in this post are 100% my own. I would never write a post about something I didn't think was useful or interesting for you guys, and Practically Functional will only publish sponsored posts for companies or products I love and believe in! 🙂
This is a sponsored post written by me on behalf of Cardstore.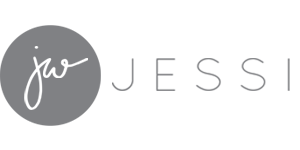 I link up at
these awesome parties
!
The following two tabs change content below.
Hi, I'm Jessi! Welcome to Practically Functional, a DIY and crafts blog for everyone! I believe that anyone can do crafts and DIY projects, regardless of skill or experience. Whether you're looking for simple craft ideas, step by step DIY project tutorials, cleaning hacks, or just practical organization solutions, you'll find them here! Make sure to
sign up for the email newsletter
to get tutorials and project ideas delivered right to your inbox twice a week for free!
Latest posts by Jessi Wohlwend (see all)