This post was last updated on
At the top of my Christmas wish list this year is the newest iRobot creation: the Roomba 980! We've had a Roomba for more than 5 years now, and I don't know what I'd do without it! But five years is a long time, and our model is a little outdated. Plus the Roomba 980 has a bunch of awesome new features that I am totally excited about. So this year, I'm asking for the Roomba 980 for Christmas!
My husband doesn't usually read my blog, but just in case he sees this as he's looking around for Christmas ideas for me, iRobot is offering free shipping on all robot orders at iRobot.com right now! *Hint *hint!
We bought a Roomba 770 about five years ago when we first moved to Chicago. We had just adopted two 8 week old kittens, only to find out a few weeks later that I am allergic to cats! But we'd already fallen in love with the kitties, so we had to find a way to manage the cat hair.
The Roomba 770 is designed with pet owners in mind, with dual HEPA style air filters and an advanced cleaning head designed to pick up pet hair and other allergens. Plus it can be scheduled to automatically run up to 7 days a week, so it was perfect for us! We bought it and set it up to run every night after we went to bed, and it helped my allergies a TON!
But now iRobot has introduced a new Roomba model, and I'm totally drooling over it!
iRobot Roomba 980
Here are the things about the new Roomba 980 that I'm most excited about:
New cleaning algorithm
The new iAdapt® 2.0 Navigation with Visual Localization system lets the Roomba clean an entire level of your home, keeping track of where it's been and where it has yet to clean! I love this feature because it makes my little OCD heart so happy. I know that our current Roomba vacuum does eventually get to all areas of our home, especially since we have it scheduled to run every night. But it drives me a bit crazy to watch it run because it doesn't vacuum back and forth in a straight line like a human would. With the new navigation system I can be 100% sure that the Roomba 980 will get every nook and cranny every time!
Automatic recharging
The Roomba 980 will automatically return itself to it's dock when it notices that it is low on battery. And if it hasn't finished cleaning your entire home, it will resume where it left off after it has recharged! This is so great because, like with the new navigation system, it means that you can be totally sure that the Roomba will clean every inch of your home, even if it takes longer than 2 hours (the standard battery operating time).
Remote cleaning
The iRobot HOME app allows you to tell your Roomba 980 to start cleaning right from your phone! And the app allows you to set cleaning preferences and see the status of your Roomba's cleaning jobs. If you're out running errands and forgot to vacuum before the holiday party you're throwing later, no problem! Just start up the Roomba right from your phone and your vacuuming will be done for you by the time you get home!
Handles hair with ease!
The one problem I have with our current Roomba is that hair gets caught in the brushes and rollers, and it's a PAIN to clean out! I try to clean the brushes and rollers once a week to stay on top of it, but when my hair was super long, it would end up wrapped around the Roomba brushes about thirty times, and no matter how often I cleaned out the brushes, it was always a pain. The Roomba 980 has brushless rollers, which means it picks up pet hair and human hair without it getting tangled in the rollers. Truthfully, this is the feature I'm most excited about!!!
And of course, just like previous versions of the Roomba robots, the Roomba 980 can easily navigate from room to room, sweeping along edges and corners with its side brush, and using its detectors to avoid falling down stairs. And if you have rooms you want the Roomba to avoid, you can use the virtual walls to help contain the robot. If you have hardwood floors with rugs like we do, the Roomba 980 can handle that too! It automatically boosts the vacuum power on rugs to really pull out dust and dirt from the fibers.
I definitely NEED the newest Roomba 980 for Christmas this year; it's going to make keeping our house clean so much easier! Plus iRobot is offering free shipping on all robot orders at iRobot.com!
If you want to keep your home clean without much effort, check out the Roomba 980!
Disclosure: There are iRobot affiliate links in this post, but I am seriously in LOVE with our Roomba, and I really do want the Roomba 980 for Christmas this year. All opinions in this post are 100% my own. I would never write a post about something I didn't think was useful or interesting for you guys, and Practically Functional will only publish sponsored posts for companies or products I love and believe in! 🙂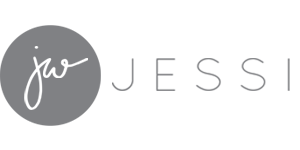 The following two tabs change content below.
Hi, I'm Jessi! Welcome to Practically Functional, a DIY and crafts blog for everyone! I believe that anyone can do crafts and DIY projects, regardless of skill or experience. Whether you're looking for simple craft ideas, step by step DIY project tutorials, cleaning hacks, or just practical organization solutions, you'll find them here! Make sure to
sign up for the email newsletter
to get craft projects, Cricut tutorials, and cleaning tips in your inbox every week (for free!)
Latest posts by Jessi Wohlwend (see all)