So are you ready to get started?! It's pretty simple to sign up as a member and start getting your oils at 24% off; let me walk you through it!
If you're interested in learning more about essential oils before signing up, or you have any questions, let me know! And please join our Facebook group so you can ask questions, share your experiences with oils, and we can all work together towards building happier, healthier lives!
Follow these instructions to sign up!
"Wholesale Member" will already be selected for you; if you switch it to Retail Customer you won't be eligible for the 24% discount, so don't change this!
My member number should already be filled in for you in both the Enroller ID and Sponsor ID fields, but if for some reason they aren't, my member number is 1686870.
Fill out all of the information. You'll notice they ask for your Social Security Number, but don't freak out! It is a federal regulation for tax purposes so that you can receive a paycheck if you decide to refer others (Young Living is a referral-based business). But if you are just signing up in order to get the 24% discount, your SS# will NEVER EVER be used! You will never be pressured to refer others to Young Living or sign anyone up; the point of this is so that you can get the oils you love at a great discount; you don't have to work the business end unless you want to!
Make sure you write down your username, password, and PIN so that you can log in to the Young Living site to place future orders.
Select the "Premium Starter Kit". This is the only kit that includes both the Home Diffuser and the 10 Everyday Oils!
Scroll to the Essential Rewards section and choose "No Thank You". Essential Rewards is an awesome rewards program that has some great benefits, but I think it's better if you get your starter kit and try out the oils for a while to make sure you love them before starting to think about the ER program! Unless you know you want to work the business end of the Young Living program, or you know you want to place a recurring monthly order, you don't need to sign up for ER at this point.
Fill out your payment information and click Next.
If you want to add any additional oils or products to your order, you can do so at this point. Otherwise, once you check out, you're done!
Congratulations!!!! If you have any questions, let me know! And please join our Facebook group so you can ask questions, share your experiences, and we can all work together towards building happier, healthier lives!
Your membership will stay active as long as you purchase $50 within a calendar year, which, believe me, will not be a problem! You don't ever have to "renew" your membership or purchase a starter kit again; that was a one time thing to get you started. So from here on out just enjoy your 24% discount on any products you purchase through Young Living!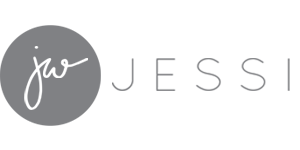 Disclaimer:
These statements and any information contained on this website have not been evaluated by the Food and Drug Administration. This information is intended for educational purposes only and is not meant to substitute for medical care or to prescribe treatment for any specific health condition. These products are not intended to diagnose, treat, cure or prevent any disease. Our content is not purposed to replace professional medical diagnosis, treatment or advice. Information obtained from a Young Living member should never cause disregard or delay seeking advice or treatment from a medical or healthcare provider. Use of any information from the content of this site solely at your own risk. Consult individual products labels for safety information.
The following two tabs change content below.
Hi, I'm Jessi! Welcome to Practically Functional, a creative lifestyle blog for busy moms! I believe that even if your house is a mess and you're wearing yesterday's sweatpants, you can still be a kickass mama, a creative problem solver, and a maker of awesome things! Whether you're looking for simple cleaning tips and tricks, fun DIY and craft projects, quick and easy home decor ideas, practical organization solutions, tried and true parenting advice, or just real-life stories about parenting struggles, you'll find them here! Make sure you
sign up to get new posts delivered to your inbox
so you don't miss a single thing!
Latest posts by Jessi Wohlwend (see all)