This post was last updated on
My husband wears button down shirts to work every day, and lately I've been noticing that even after I wash them, they still have a dirty ring around the collar. Every single collared shirt he owns has a seemingly permanent ring around the collar that I just couldn't get rid of, even after pre-soaking the shirts in stain remover and scrubbing at them. But then I discovered there's a simple trick to cleaning the dirty ring around the collar: dishwasher detergent. I gave it a try and every single one of his shirts came clean; they look brand new again! Today I'm sharing how easy it is to clean those dirty shirt collars, and how you can do it too!
Here is what the collars on just a few of my husband's shirts looked like before I cleaned them. Yuck!
How To Clean The Ring Around The Collar Of Your Dress Shirts
15 minutes (time spent doing stuff)
1 hour (time spent waiting around)
1 hour and 15 minutes (total project time)
Tools
Materials
Instructions
Mix the dishwasher detergent with water until it forms a paste. I used about 2 tbsp of detergent and had more than enough to clean five shirts, so you don't need much!
Run the collar of your shirt under cold water until both the front and the back of the collar are totally wet.
Using your fingers, rub the paste onto the stained shirt collar so that it covers all of the dirty spots.
Don't worry if the paste is a little spotty like in my photo above; as long as your collar was wet all the way through with water before you added the paste, the water will help spread the soap over the whole stain, even if there isn't a large clump of soap sitting right on top of every dirty spot.
Let your shirt sit for about an hour with the paste on the collar.
After an hour the paste will probably be dried up and hard, but that's fine! Just run the collar under cold water again until the paste loosens up a bit, then scrub at the collar with a toothbrush or bristle brush.
Scrub hard! You should see most of the dirt coming out as you scrub, but there may be some slight discoloration left, like in my photo above. Don't worry about that! Once you've scrubbed the heck out of the collar, toss the shirt into the washer and wash it like normal with your next load of laundry.
When you pull the shirt out of the washer, the ring around the collar will be totally gone!
So much better!
I actually use dishwasher detergent all the time in my laundry; it really helps to cut the grease and oils on your clothing! Check out how to wash and whiten pillows and pillowcases in your washing machine!
Shop this project:
Want to share this tutorial with your friends? Just click any of the share buttons on the left to share with Facebook, Pinterest, Twitter, etc.!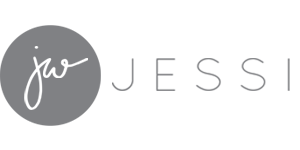 I believe that anyone can do crafts and DIY projects, regardless of skill or experience. I love sharing simple craft ideas, step by step DIY project tutorials, cleaning hacks, and other tips and tricks all with one goal in mind: giving you the tools you need to "do it yourself", complete fun projects, and make awesome things!