The new year is here! Are you ready to make this year your best year yet?
I'm always so inspired in early January, after all the chaos of the holiday season is over, to make changes in my life for the better. One really important thing I want to do this year is try to make my cleaning routine a little more manageable. I always get overambitious when I go to clean, and then I'm tired out, and then I don't clean again for months! This year I'm going to try a more manageable cleaning routine that I can do daily or weekly that's small enough to keep the house mostly clean without totally wearing me out.
I've got a bunch of my favorite Mrs. Meyer's cleaning supplies in this super cute cleaning caddy, and I'm going to try to keep it simple and easy this year! If you want to join me, I have an AWESOME deal to share with you today…free Mrs. Meyer's cleaning products and a free cleaning caddy and walnut scrubber sponges from Grove Collaborative!
FREE Mrs. Meyer's Cleaning Products & Cleaning Caddy Kit!
The free Mrs. Meyer's cleaning products and cleaning caddy kit includes:
Mrs. Meyer's Hand Soap
Mrs. Meyer's Dish Soap
Mrs. Meyer's Hand Lotion
Grove Collaborative Cleaning Caddy
Grove Collaborative Walnut Scrubber Sponges
Free Shipping!
The free kit is available through Grove Collaborative. Haven't heard of Grove before? They are an online subscription service whose mission is to make sure that getting the absolute best, non-toxic, all-natural cleaning, household, and personal care products is totally effortless and affordable! Check out more info on what Grove Collaborative offers and why I love them here!
I love Mrs. Meyer's products; they are natural and gentle, but pack a serious punch when it comes to dirt and grime! Plus they smell AMAZING!
These all natural cleaning products are amazing for keeping your home clean and smelling great! Plus it's always easier to do a load of dishes when your soap smells like Basil or Geranium. 🙂 The new year is a great time to give Grove Collaborative a try (even if it's just for the freebies!)
New Grove Collaborative customers can get their free Mrs. Meyer's cleaning products and caddy with their first $20 purchase by clicking here.
Already a Grove Collaborative customer? No worries, you know they always have a great deal! You can get a free set of walnut scrubber sponges by clicking here!
So, how do I get my free Mrs. Meyer's Cleaning Products & Caddy?
1. Click here to visit Grove Collaborative and get the free cleaning products + free caddy + free shipping + a 60 day free VIP trial. If you're already a Grove customer, click here.
2. Answer a few quick questions about your home and Grove will auto-fill your cart with $20 worth of suggested products to help you get started. But you can always change it around if you don't like the suggestions; there are tons of amazing products available!
3. Finalize your cart. If you want to go with the suggested products, go for it! If you want to change stuff around, you can do that too! Just make sure you have at least $20 worth of stuff in your cart in order to get the free Mrs. Meyer's cleaning products and caddy at checkout.
4. Check out and place your order! Your free cleaning kit will be added to your order, and your products will arrive in a few days!
This awesome deal ends Sunday night, January 14. Supplies are limited, and this is always a super popular deal, so make sure you grab it before time runs out or before it sells out!

Want to share this great deal with your friends? Just click any of the share buttons on the left to share with Facebook, Pinterest, Twitter, etc.!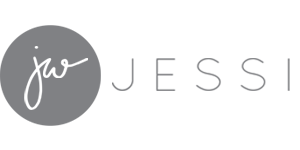 Disclosure: I'm thrilled to be partnering with Grove Collaborative as an affiliate, which means I get a small commission if you make a purchase using any of my links. But I seriously LOVE Grove Collaborative, all of their products, and the amazing service they provide, and all opinions in this post are 100% my own. I would never write a post about something I didn't think was useful or interesting for you guys, and Practically Functional will only publish sponsored posts for companies or products I love and believe in! 🙂
The following two tabs change content below.
Hi, I'm Jessi! Welcome to Practically Functional, a creative lifestyle blog for busy moms! I believe that even if your house is a mess and you're wearing yesterday's sweatpants, you can still be a kickass mama, a creative problem solver, and a maker of awesome things! Whether you're looking for simple cleaning tips and tricks, fun DIY and craft projects, quick and easy home decor ideas, practical organization solutions, tried and true parenting advice, or just real-life stories about parenting struggles, you'll find them here! Make sure you
sign up to get new posts delivered to your inbox
so you don't miss a single thing!
Latest posts by Jessi Wohlwend (see all)