This post was last updated on
This post is sponsored by Everywhere Agency on behalf of Char-Broil; however, all thoughts and opinions expressed are my own.
The weather is starting to warm up, and we are thrilled to be spending time outside in the backyard again! Sure, it still needs a bit of work: the lawn is full of weeds, the back steps need to be repainted, and there's a bunch of junk blocking the walkway next to the garage, but when we get to spend time together as a family, that stuff doesn't matter as much!
The big impetus that has us all spending more time in the backyard this year is our brand new gas grill. Char-Broil sent us their Commercial Series TRU-Infrared 4-burner gas grill, and we are LOVING it! We only got it a few weeks ago, but already we are outside 3 times a week to grill and have a little backyard family BBQ time!
We love spending time in the backyard, and the grill gives us such a great excuse. Lately AJ has been practicing going up and down stairs, so she is thrilled to be able to practice on the back steps while JM grills and I tool around in the garden.
Fawkes loves it too! The garden is all the way at one end of the yard, so when she brings me the tennis ball I can throw it down the entire length of the yard for her. After being cooped up indoors all winter, we are all loving the fresh air and exercise.
Last weekend AJ "helped" me pull weeds in the garden bed while JM grilled dinner. Mostly she just loved digging in the dirt with her bare hands; I can tell she's going to be a gardener just like her mom!
We love grilling, but we never did it as often as we would have liked because it was kind of a hassle. With our new grill, grilling is so easy! We just turn on the gas, hit the button to ignite the burners, let it heat up for a few minutes, then go!
The TRU-Infrared system means the heat is always evenly distributed across the entire grill, and there's no flare ups when the juices start to drip.
And the side shelves are really useful as a staging area for food going on or coming off the grill. There are even little holes in the shelf for hooks so you can hang your grilling tools; we definitely need to get some!
AJ has always been a good eater, but she especially enjoys grilled peppers; it's pretty cute to see her chowing down on them.
I've always wanted us to spend more time outdoors as a family, and I'm so thrilled that this grill is the perfect excuse!
How do you spend time outdoors with your family?
Want to share this article with your friends? Just click any of the share buttons on the left to share with Facebook, Pinterest, Twitter, etc.!
Disclosure: I received compensation from Everywhere Agency and Char-Broil in exchange for my participation in this campaign, and my honest discussion of their products. But we are seriously loving our new grill and all opinions in this post are 100% my own. I would never write a post about something I didn't think was useful or interesting for you guys, and Practically Functional will only publish sponsored posts for companies or products I love and believe in! 🙂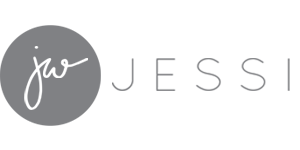 The following two tabs change content below.
Hi, I'm Jessi! Welcome to Practically Functional, a DIY and crafts blog for everyone! I believe that anyone can do crafts and DIY projects, regardless of skill or experience. Whether you're looking for simple craft ideas, step by step DIY project tutorials, cleaning hacks, or just practical organization solutions, you'll find them here! Make sure to
sign up for the email newsletter
to get craft projects, Cricut tutorials, and cleaning tips in your inbox every week (for free!)
Latest posts by Jessi Wohlwend (see all)