This post was last updated on
I really love my morning cup of tea! A lot of people need coffee to wake them up in the morning, but for me, a cup of tea with milk and sugar is what makes me feel like an actual human being. 🙂 So I decided to make a cute mug for my morning tea. I used a quote by Douglas Adams from "Hitchhiker's Guide To The Galaxy" and some glittery heat transfer vinyl, and I just love how it turned out!
A bunch of my blogger friends and I partnered with Expressions Vinyl to create a bunch of awesome vinyl projects, so if you want to see more vinyl projects, you can find them at the bottom of this tutorial!
I use heat transfer vinyl all the time on baby onesies for my Etsy shop, but I never thought to try it on anything other than fabric. But it worked great on the ceramic mug! I wouldn't put it through a dishwasher, but it will definitely hold up to a hand washing.
The quote says "A cup of tea would restore my normality", which is EXACTLY how I feel every morning, so I'm super excited to have a fun, glittery mug for my morning pick-me-up!
DIY Glittery Heat Transfer Vinyl Mug
Here's what I used for this project: (affiliate links below to the products I use and recommend)

Start by cleaning the mug with rubbing alcohol to remove any dirt and grease from your fingers. Once it's clean, try to avoid touching the mug anywhere other than the handle.
I used my Silhouette Studio Designer Edition software to design the quote, then cut it out using my Cameo. (Remember to mirror your design when cutting out heat transfer vinyl so it doesn't appear backwards in your finished project! I have a detailed tutorial on using heat transfer vinyl here if you want further instructions.) If you don't have a Silhouette cutting machine, you should really look into getting one; they're awesome! But you can always cut out your design using an X-Acto knife if your hands are super steady. 🙂
Weed away any extra vinyl and position the design on your mug. After you weed away the extra vinyl, the clear backing will be slightly sticky which will help hold the design in place as you iron it.
Turn your iron on and set it to the cotton or linen setting.
Place your dish cloth over the heat transfer vinyl and press down with your iron for about 10-15 seconds until the vinyl is really well stuck. Then pick up the iron and press down in a new spot that isn't stuck down yet. Depending on how rounded the exterior of your mug is, you may have to do this a bunch of times to make sure it's stuck everywhere! Once the vinyl is stuck everywhere, peel away the backing and you're done!
Fill it up with a cup of tea and enjoy!
I've seen other tutorials for similar projects that say you can wash these in a dishwasher, but I wouldn't chance it. If you've firmly pressed the heat transfer vinyl onto the mug, you'll be fine washing it by hand, but dishwashers are a lot hotter and more forceful which could soften the adhesive and cause the design to peel up.
Just wash it gently by hand and your mug should be just fine!
Want to share this tutorial with your friends? Just click any of the share buttons on the left to share with Facebook, Pinterest, Twitter, etc.!
If you want to see more Silhouette tutorials, check out my Silhouette project gallery to see every project I've ever done with my Silhouette, or check out some of my favorites below!
Want to see some other great vinyl projects? Check these out!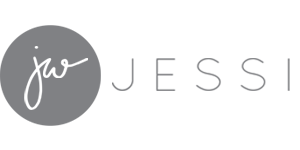 I believe that anyone can do crafts and DIY projects, regardless of skill or experience. I love sharing simple craft ideas, step by step DIY project tutorials, cleaning hacks, and other tips and tricks all with one goal in mind: giving you the tools you need to "do it yourself", complete fun projects, and make awesome things!