This post was last updated on
Thank you to EasyClosets for sponsoring this post! As always, all opinions are 100% my own.
One of my favorite things about this house when we first moved in was the master bedroom; it's a huge space, light and airy, and it has two giant closets! We moved all of our things up to the bedroom and unpacked into the closets, but after a while we realized that even though the closets were spacious, we weren't using the space effectively. Enter EasyClosets! I partnered with them to design his and hers master closets, and now our closets are getting a makeover!
I'm really excited for this master closet makeover! As I said, the closets were a big bonus when we first moved into our new home. Here's what the bedroom looked like before we moved in.
The closets seemed so big when we first moved in, but once we moved our stuff into the closets, we quickly realized the space wasn't being used efficiently.
The closet in the front half of the room had a shelf and clothing rod going across the whole length of the closet. We were actually using that half of the room as my office before we did the garage makeover, so we used that closet as storage rather than for clothes. And of course, it got messy pretty quickly because it wasn't set up to be a storage closet. The only thing we used the hanging rod for was to store extra clothes hangers, and we had a few long coats hung on the rod inside the closet to the right. Otherwise it was just piles of stuff stacked on top of each other because it didn't all fit on the one shelf.
The closet in the back half of the room was so huge that we decided we could both fit our clothes in there and share the space. In terms of space for hanging clothes, that actually worked; neither of us have a ton of clothes that hang, especially now that I blog full time and got rid of my corporate office wardrobe. But for some reason the hanging bars are tucked into a corner of the closet, and the large open space just inside the closet doors is completely open except for a few shelves at one end.
There's about four feet of blank space in front of the doors of the closet, which is basically wasted space!
So JM and I both use separate pieces of furniture to hold the rest of our clothes (everything that doesn't hang). I actually really like my dresser; it's very pretty, and it doubles as a TV stand, which is great!
And I already shared a post about fixing up this wardrobe for JM. He loves the shelves we added to the wardrobe for his sweaters.
The problem is, the large, airy, spacious bedroom that we moved into quickly became cramped and cluttered with the additional bulky furniture pieces!
We realized that the closets themselves are large enough for all of our clothes, shoes, purses, linens, etc. if we actually utilized the space effectively, so we decided to give them a makeover using EasyClosets! The hope was that if we made efficient use of both closet spaces (a "his" and "hers" closet so that we could each have our own space), then we could get rid of the bulky furniture pieces and free up some floor space in the bedroom.
I measured each closet and used the closet design tool on the EasyClosets website to start designing brand new closets. We had help from one of the EasyClosets designers; she recommended a few changes here and there to maximize the space, and she helped answer all of our questions. Then we placed the order and waited for the closet organizers to arrive. It arrived one morning in 27 separate boxes!
Luckily, there were two boxes clearly labeled "Open First", and those boxes contained parts lists, detailed installation instructions, and all of the hardware we needed. We cleared everything out of the smaller closet in the front of the bedroom and got to work.
I actually really love assembling pre-fab stuff like this, so I was totally in my element! I sat down with the parts list and instructions, and with my mom's help, we had about 80% of JM's closet assembled and installed the day after the boxes showed up! The instructions were very clear and detailed, so it was easy to figure out how everything went together.
This is just the bare bones of the closet system; it's all of the vertical dividers and structural elements. Luckily, the adjustable shelves and drawers were easy to install once the main structural pieces were in place; we were able to get the adjustable shelves, drawers, and drawer slides installed in about an hour.
With our experience from the first closet, the second came together even faster! We are still working on finishing touches in both closets (I haven't installed the toe kicks or rail covers yet, and other small aesthetic things), and we've only moved about half of our clothes into the closets at this point, but I am SUPER excited to have these closets finished! As soon as we get all of our clothes moved in and the bulky dresser and wardrobe moved out of the bedroom, I'll share a final reveal post so you can see how awesome these closets are! Stay tuned!
Want to share this project with your friends? Just click any of the share buttons on the left to share with Facebook, Pinterest, Twitter, etc.!
Disclosure: I was provided with free product from EasyClosets in exchange for my participation in this campaign, and my honest discussion of their products. But the EasyClosets systems we're using are seriously amazing and all opinions in this post are 100% my own. I would never write a post about something I didn't think was useful or interesting for you guys, and Practically Functional will only publish sponsored posts for companies or products I love and believe in! 🙂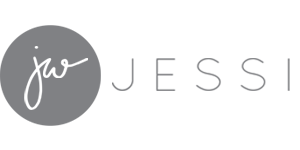 I believe that anyone can do crafts and DIY projects, regardless of skill or experience. I love sharing simple craft ideas, step by step DIY project tutorials, cleaning hacks, and other tips and tricks all with one goal in mind: giving you the tools you need to "do it yourself", complete fun projects, and make awesome things!