Spring is finally here! Now if someone would just tell the Chicago weather… 🙂 But warm or not, it's officially time to start thinking about Easter, so today I'm bringing you a super simple way to decorate Easter eggs with paper napkins!
Aren't they gorgeous! They only take about five minutes to make, and they turn out gorgeous every single time! Plus they're so simple; they're a perfect craft to do with kids!
Decorate Easter Eggs With Paper Napkins
Decorating Easter eggs is my favorite Easter activity; you have so much creative license and there are so many different ways to dye, color, draw on, stain, embellish, or just plain decorate an Easter egg! Today I'm going to show you a super simple way to decorate an Easter egg that takes less than five minutes. Plus they require zero artistic ability and turn out pretty every single time!
Here's what you need to decorate an Easter egg with a paper napkin:
hardboiled eggs
paper napkins with pretty designs on them
Mod Podge
a paintbrush
Start by cutting out a section of the napkin that has the design you want to use on it. Cut pretty close to the design; if you leave too much extra white space, it will bunch up on your egg when you glue it down. (Don't worry if your napkin is textured instead of smooth, you can flatten it all out later!)
Paint a very thin layer of Mod Podge onto the egg.
Then lay the section of napkin on top of the Mod Podged area, and gently smooth the design onto the egg.
If you need a bit more Mod Podge around the edges, just paint another thin layer wherever you need it. Be careful not to get the napkin too wet or it will tear as you smooth it!
Once you have all the edges smoothed out and firmly attached to your egg, set it aside for a few minutes to dry. And you're done! Now you have pretty Easter eggs with designs that look like they were painted directly onto the egg!
What's your favorite way to decorate an Easter egg?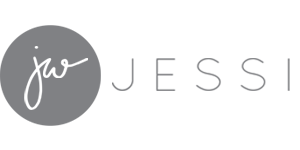 The following two tabs change content below.
Hi, I'm Jessi! Welcome to Practically Functional, a creative lifestyle blog for busy moms! I believe that even if your house is a mess and you're wearing yesterday's sweatpants, you can still be a kickass mama, a creative problem solver, and a maker of awesome things! Whether you're looking for simple cleaning tips and tricks, fun DIY and craft projects, quick and easy home decor ideas, practical organization solutions, tried and true parenting advice, or just real-life stories about parenting struggles, you'll find them here! Make sure you
sign up to get new posts delivered to your inbox
so you don't miss a single thing!
Latest posts by Jessi Wohlwend (see all)