This post was last updated on
This post brought to you by Elmer's ProBond Advanced. All opinions are 100% mine.
Now that the weather is getting cold, it's time to pull out the blankets! There's nothing better than sitting on the couch, reading a book, with a cat on your lap when the weather is cold. Unfortunately, the cats love blankets too, and they shed ALL OVER the blankets if we leave them out when we're not using them. So I decided to make a blanket ladder; functional storage and pretty decor all in one!
When I was asked to try out Elmer's ProBond Advanced glue, I knew it would be perfect for this project! It's designed to bond mixed materials, like wood to metal or glass to concrete, so it worked great to attach the metal rungs to the wooden legs of this ladder.
How To Make A Blanket Ladder
Here's what I used to make this blanket ladder:
two 5′ 2×4 boards
4 18″ long 1/2″ metal plumbing pipes (the 1/2″ is inside diameter; the outside diameter is about 7/8″)
Elmer's ProBond Advanced glue
wood pre-conditioner
wood stain
polyurethane sealant
drill and forstener bit (the bit needs to be the same size as the outside diameter of your pipes)
measuring tape
pencil
First, measure out the spacing of the rungs. I wanted four rungs on this ladder, and I wanted to make sure there was plenty of space to hang a blanket from the bottom rung. So I measured up 16″ from the end of both 2x4s, made a mark for the bottom rung, and then measured every 13″ up from there and made marks for the subsequent rungs.
Once you've made marks for your rungs, drill holes at every mark. Drill the holes about halfway through the 2×4; don't drill all the way through the board, but make sure the hole is deep enough that the threads on the pipe won't show. Make sure your forstener bit is the same size as the outer diameter of your pipes, or just slightly bigger; the glue works best if there's a snug fit between the two pieces.
The next step is to stain the boards. Sand them first if they aren't smooth enough. I applied a pre-conditioner, which is basically like primer for stain. It helps keep the stain from being blotchy. (Read the directions on the back of the can for detailed instructions).
About ten minutes after applying the conditioner, I applied the stain using a clean rag.
I let the stain soak in for about 5 minutes (you can go longer, up to about 15 minutes, depending on how dark you want the finished wood) and then wiped down the whole board with a clean rag to remove the excess stain. If the color isn't dark enough after 15 minutes, you can apply a second coat, but not right away. You need to let the first coat dry for about 4-6 hours first, so check the directions on your can of stain.
We stained the insides of the ladder legs first (the sides with the holes drilled into them), then we flipped the board over onto some pipes to stand them up so I could stain the other side of the board.
Once you're done staining, you can apply a clear sealant coat of polyurethane if you want. If your finished project will live outdoors, or if it might get wet, you definitely want to do this to protect the wood from warping and staining. But it's not necessary for indoor use unless you want to give the wood an extra layer of protection. (Again, read the directions on the can for detailed instructions).
Once all stages of the stain are dry, it's time to assemble the ladder! Generously apply ProBond Advanced glue around the edges of the holes you drilled. The glue dries quickly, so start with one leg at a time.
This glue is amazing because we could control EXACTLY where the glue went! Only a few types of adhesives will actually bond metal to wood, and a lot of them are the foaming kind. The problem with those is that you have no idea where foam will end up; it can get all over the finished surfaces of your project and leave a nasty residue. With the ProBond Advanced, it comes out just like regular glue, and it doesn't foam or anything, so it goes where I want it and stays there!
Pro tip: This glue is intended for mixed material applications, like metal to wood. It isn't intended for wood to wood gluing, so if you're using wood dowels as rungs, make sure you use wood glue!
Once you have glue in the holes in one leg, add a pipe to each hole. Don't worry if it's a little wobbly at this point; the glue will hold great once it has a chance to dry. Next, add glue to the holes in the other leg, then slide the other ends of the pipes into the newly glued holes.
The last step is to clamp it, and leave it alone so that it has time to dry! We don't have clamps large enough for this project, but luckily Elmer's sent me their clamp tape to try out as well. And this stuff is amazing!
It's basically a super strong, stretchy tape that you can wrap around your project to hold it in place while the glue dries. But don't worry, it only sticks to itself so it won't ruin the face of your project when you remove the tape!
I seriously love this stuff! It held the ladder tightly while we let the glue dry for about 4 hours, and when the glue was dry, we just snipped the tape with a pair of scissors and it came off without leaving any marks or residue.
And we had a finished blanket ladder! The ProBond Advanced glue held SUPER well, and the metal rungs were definitely well attached to the wood after a few hours!
Our kitties were super excited about the ladder too. New hiding place!
I have some glue leftover still, and I've definitely got some projects in mind now that I have a glue that bonds mixed materials without leaving a total mess! What would you guys use ProBond Advanced for?
If you need some project ideas, check out Elmer's Mixed Materials Pinterest board for inspiration! There are tons of great home improvement ideas on there!
Want to share this tutorial with your friends? Just click any of the share buttons on the left to share with Facebook, Pinterest, Twitter, etc.!
If you liked this project, check out these other simple DIY projects!
Disclosure: I received compensation from Elmer's in exchange for my participation in this campaign, and my honest discussion of their products. But I am so thrilled with the ProBond Advanced glue and the clamp tape, and all opinions in this post are 100% my own. I would never write a post about something I didn't think was useful or interesting for you guys, and Practically Functional will only publish sponsored posts for companies or products I love and believe in! 🙂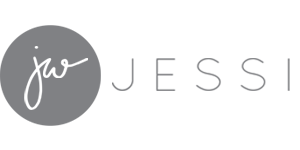 I believe that anyone can do crafts and DIY projects, regardless of skill or experience. I love sharing simple craft ideas, step by step DIY project tutorials, cleaning hacks, and other tips and tricks all with one goal in mind: giving you the tools you need to "do it yourself", complete fun projects, and make awesome things!