This post was last updated on
It's surprisingly easy to reupholster an office chair! Whether the fabric on your office chair is falling apart, or you just want to replace the boring black fabric with something brighter and more colorful, it's easy to give your chair a total makeover! Today's tutorial will show you, step by step, how to reupholster an office chair in a single afternoon!
This project is so versatile; you can completely customize your office chair to match your decor and style, and it will only take you a few hours!
This is actually the second office chair I've reupholstered. The first one was slightly different, so if your chair doesn't look quite like this one, check out my other reupholstered desk chair tutorial to see if your chair is more similar to that one! Also, the foam had gone flat on my first chair, so I added more. If your chair is a little flat, check out that tutorial to see how to add more cushion!
How To Reupholster An Office Chair
Here's what I used for this project: (affiliate links below to the products I used and recommend)
fabric (anything thick and sturdy, I used outdoor fabric because it's smoother than upholstery fabric, but either will work)
office chair
screwdriver
pliers
scissors
stapler (I used Ryobi's One+ Airstrike cordless stapler)
eye protection
spray glue (optional)
By the way, Ryobi generously sent me their Airstrike stapler when I told them I had a desk chair I wanted to reupholster. They thought it would make the whole project go much faster, and they were totally right!

The first thing you need to do is figure out how to take your chair apart! Most office chairs have two cushioned pieces: a backrest, and a seat cushion. You should be able to detach both cushions by unscrewing a few screws. (Make sure you remember how it was all attached before you start taking it apart, or you'll never get it put back together when you're done!)
I started with the backrest. Some office chairs have plastic backing pieces behind the cushions, and some are just covered in fabric. Either way, once you have removed the cushion from the chair, the next step is to start taking the cushion apart. If your chair has a plastic backing, it should just pop right off of the cushion, exposing the staples underneath. (You can see photos in this tutorial.) This chair had a fabric backing, so I was able to get at the staples right away. I just had to pull back a fold in the fabric.
Once the staples are exposed, start prying them up! This is the hardest, most time-consuming part of the whole project. I found the easiest way to do this was to stick a flathead screwdriver under the staple and pry, then grab the staple with a pair of pliers and pull it all the way out. You don't need to be too careful of the fabric since you'll be replacing that anyway.
Once the fabric backing is removed, you can get at the staples that hold the cushion and fabric in place. (If you had a plastic backing on your chair, it should look something like the photo above when you remove the backing.) Pull out all of the staples you can find! Once the staples are gone, remove the fabric from the cushion, but leave all the foam in place.
Place the cushion on your fabric and cut the fabric down to size. You want to leave enough extra fabric that you can pull it around the entire cushion and staple it onto the back. Err on the side of too much fabric; you can always cut the extra off later, and you definitely don't want to find yourself without enough fabric to cover the whole cushion!
If you have spray glue, you can spray the back of the fabric and press it onto the foam to help hold it in place while you staple.
Put on your eye protection, then pull the fabric around to the back of the cushion, and staple it into the wood backing behind the foam. Be sure not to pull too tight or you'll create wrinkles in the fabric and foam.
This snazzy stapler makes this part of the process super easy! I used a regular staple gun on the last chair I reupholstered, and it took about twice as long. Plus my hand got really tired from driving the staples. This time the stapling process went quite smoothly, and all I had to do was pull a trigger!
Fold the fabric into pleats behind the cushion to help pull the fabric tight around the corners.
Staple all the way around the cushion, pulling the fabric tightly and evenly around the whole thing. Once you're done, cut off any extra fabric at the back of the cushion. If you have a plastic backing, pop it back in place and you're halfway done! If your chair had a fabric backing like mine, there's one more step.
The original fabric backing had folds that hid the staples, but that requires some hemming and sewing, which I didn't want to do for this project. So I just folded some more outdoor fabric around the original fabric backing and stapled it back into place. You can see the staples from the back of the chair, but they are so small and unobtrusive that I don't mind at all! (If you want, you can use decorative upholstery tacks instead.)
Once you've re-attached the fabric backing, you're done with the backrest cushion!
Reattach the cushion to your chair, and then remove the seat cushion.
Again, your seat cushion may have a plastic backing (in which case, just pop it off, same as before) or it may have a fabric backing. In my case, it was just a light piece of black fabric to cover the wood at the bottom of the chair. Start removing staples, same as before, but this time be careful when removing the fabric backing so that you can reuse it later.
Follow the same steps you used for the first cushion: remove all the staples, remove the fabric from the seat, trace and cut a new piece of fabric, spray glue it onto the cushion, pull the fabric around behind the cushion and staple it, and cut off the extra fabric when you are done. Make sure the fabric doesn't cover any screw holes!
If you had a plastic cover, pop it back on. Otherwise, staple the backing fabric back on.
Then reattach the seat cushion to your chair, and you're done! Now you have a brand new (to you!) reupholstered office chair!
The chair lives in my craft room, and the cheery fabric really brightens up the place!
Want to share this tutorial with your friends? Just click any of the share buttons on the left to share with Facebook, Pinterest, Twitter, etc.!
If you liked this project, check out these other project ideas!
Disclosure: I received a stapler from Ryobi to help complete this project, but I really love Ryobi's products and all opinions in this post are 100% my own. I would never write a post about something I didn't think was useful or interesting for you guys, and Practically Functional will only publish sponsored posts for companies or products I love and believe in!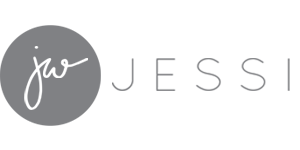 I believe that anyone can do crafts and DIY projects, regardless of skill or experience. I love sharing simple craft ideas, step by step DIY project tutorials, cleaning hacks, and other tips and tricks all with one goal in mind: giving you the tools you need to "do it yourself", complete fun projects, and make awesome things!