I've seen such cute cocoon cardigans in stores lately, but they're pretty expensive and I can never find the right colors or sizes. There are great cocoon cardigan crochet patterns out there, so I could make my own in the right size and color, but I don't have time to crochet something that big. So I decided to make a DIY cocoon cardigan out of a blanket. I used a cable knit stroller blanket, so it looks like the entire thing was hand knit, but in reality it just took a few lines of sewing, and no knitting or crocheting at all!
This is seriously the easiest way to make a DIY cocoon cardigan; all you need is a stroller blanket and a few lines of stitching!
Turn A Blanket Into A DIY Cocoon Cardigan
10 minutes (time spent doing stuff)
0 minutes (time spent waiting around)
10 minutes (total project time)
Tools
sewing machine
straight pins
Materials
Instructions
Lay your blanket out flat. If there is a "front" and a "back" to the blanket, make sure the "back" is facing up.
Fold all four corners in so that the top and bottom corners meet on either side. Pull the top corner down over the bottom corner about an inch or two, and sew around the triangle where the two pieces overlap.
And that's it! You're done!
Stroller blankets come in tons of colors and styles, so you can make your own DIY cocoon cardigan in any style you want!
Or use a stroller blanket your child has outgrown and upcycle it into a cocoon cardigan that will bring back great memories every time you wear it!
Want to share this project with your friends? Just click any of the share buttons on the left to share with Facebook, Pinterest, Twitter, etc.!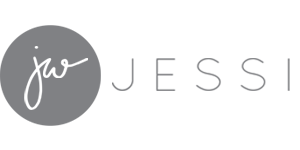 The following two tabs change content below.
Hi, I'm Jessi! Welcome to Practically Functional, a DIY and crafts blog for everyone! I believe that anyone can do crafts and DIY projects, regardless of skill or experience. Whether you're looking for simple craft ideas, step by step DIY project tutorials, cleaning hacks, or just practical organization solutions, you'll find them here! Make sure to
sign up for the email newsletter
to get tutorials and project ideas delivered right to your inbox twice a week for free!
Latest posts by Jessi Wohlwend (see all)