This is a sponsored post written by me on behalf of AirStone for IZEA. All opinions are 100% mine.
We have been doing a lot of work on the outside of our home lately to help improve curb appeal. If you missed the earlier posts, you can see the before photos here, and the tutorial for painting the front steps and painting the front door here. The next step in our curb appeal makeover is to give the plain foundation wall surrounding our house a little facelift. Right now it's just boring brick, and the color doesn't really match the rest of the house, so we're going to cover it up with a gorgeous stone facade! We love how easy AirStone made updating the foundation wall!
Updating The Foundation Wall: Part 1
For this project we'll be using AirStone, a gorgeous, ultra-light stone wall covering product that looks and feels just like real stone, but weighs 75% less! You can use it on interior projects or exterior projects, and all you need is a pre-mixed adhesive, a putty knife, and a hacksaw to cut any pieces to size or shape. I'm really excited for this project because I've always wanted a stone veneer on the outside of our house, but I figured it would be a huge project that we'd have to hire someone to do. It turns out that with AirStone, it's actually a really simple DIY project!
The current foundation wall is visible on the sides and back of our house. On the sides of the house, the wall is plain brick, with a small egress window in the middle of the wall.
The foundation wall goes all the way along behind the DIY rain barrel stand my dad and I built earlier this year. But it shouldn't be a problem to install the AirStone behind the stand; it comes in individual, pre-cut pieces that fit together perfectly and can easily slip in behind the posts.
At the back of the house, the foundation wall is concrete, but only about a foot of it shows above the planter bed. Luckily AirStones are individual pieces, not a panel, so I can easily cover a small area without a lot of cutting.
AirStone is available at most Lowe's stores, and comes in three color blends: Autumn Mountain, Spring Creek, and the new Birch Bluff. Each blend is a mix of several similar colors of stone so that you get a little bit of variation in your stone, but it all ends up "matching" in the end.
We ended up choosing the Spring Creek color, which is a mix of greys, shale and charcoal. When you open the box, the stones are all packaged in color-coded groups so that it's super easy to tell which pieces of stone are which color, and easy to make sure you have a good distribution of colors as you install the stone.
The pieces fit together really easily, and they even make corner pieces/end pieces so that you can wrap the stone around a corner, or bring it to a nice clean finish at the end of the wall.
We're going to use the end pieces to end the stone around the windows, as well as wrap the stone around the corners.
I'm excited to get started on this project; the foundation wall is going to look amazing when we're done! If you're looking for some inspiration, or how-to videos using AirStone, you can check out the AirStone Inspiration website here.
Want to share this article with your friends? Just click any of the share buttons on the left to share with Facebook, Pinterest, Twitter, etc.!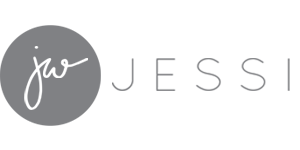 Disclosure: I received compensation from IZEA and AirStone in exchange for my participation in this campaign, and my honest discussion of their products. But the AirStone product is seriously amazing and all opinions in this post are 100% my own. I would never write a post about something I didn't think was useful or interesting for you guys, and Practically Functional will only publish sponsored posts for companies or products I love and believe in! 🙂
The following two tabs change content below.
Hi, I'm Jessi! Welcome to Practically Functional, a DIY and crafts blog for everyone! I believe that anyone can do crafts and DIY projects, regardless of skill or experience. Whether you're looking for simple craft ideas, step by step DIY project tutorials, cleaning hacks, or just practical organization solutions, you'll find them here! Make sure to
sign up for the email newsletter
to get craft projects, Cricut tutorials, and cleaning tips in your inbox every week (for free!)
Latest posts by Jessi Wohlwend (see all)