This post was last updated on
I'm sure you've seen the pop tab picture hanger idea on Pinterest or wherever, right? Well I decided to try it out and see if it works…
And it totally did!
Remember the wedding photo frame I made? Well, unlike the store-bought frames, the one I made didn't have any built-in way to hang the frame on the wall. So I figured it was the perfect opportunity to try the pop tab hanger idea.
It's super simple to do, and it works really well!
You need:
a pop tab
a screw
a screwdriver or drill
whatever you want to hang up
You know how when you break a pop tab off the can, sometimes just the tab comes off and sometimes there's a little circular welding ring still attached?
Well the original idea is that you should use a tab with that little ring still attached (on the right, above), and screw your screw in through that tiny ring. But I didn't realize that until after I had hung up my photo, but it worked perfectly fine with a tab like the one on the left. So don't worry about what your pop tab looks like, any type will be just fine!
Just place your pop tab on the back of your frame, centered somewhere a few inches down from the top. Screw a short screw through the smaller bottom hole of the tab and into the back of your frame.
And that's it!
The bigger ring of the pop tab (the one without a screw through it) will fit over the head of most nails or screws, making it perfect for hanging pictures. It also keeps them close to the wall!
Ignore all the messy stuff on the back; I was practicing wood-burning. 🙂
Just a few tips:
Make sure your tab doesn't slip off of the screw through the bottom hole. This is why using a pop tab with the ring still attached is useful. But if your tab doesn't have a ring, just make sure the tab is secure by either using a screw with a large head, or by screwing it down so that the head is holding down the flat part of the tab.
You can bend the top of your tab away from the frame just slightly to make it easier to hang.
I don't know how much weight these things are rated to hold, but I used one tab to hold up a 12″ x 14″ wooden plaque, and it's working just fine! I imagine it can hold a lot of weight since all the weight is on the screw and all of the tension is on the tab. From my understanding of basic physics, unless the pop tab rips in half, I think it will be just fine!
I love recycling or upcycling things to make them functional again! You can check out all of my other upcycled projects here, or here's a list of a few of my favorites: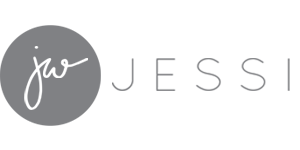 I link up at
these awesome parties
!
I believe that anyone can do crafts and DIY projects, regardless of skill or experience. I love sharing simple craft ideas, step by step DIY project tutorials, cleaning hacks, and other tips and tricks all with one goal in mind: giving you the tools you need to "do it yourself", complete fun projects, and make awesome things!