This post was last updated on
Fall is just around the corner, and personally I can't wait! I'm looking forward to seeing all the pretty colors, wearing boots and sweaters, and of course, the food! Who else is excited for delicious soups, warm chai lattes, caramel apples, and candied apples?!
Tauni from SNAP shared a candied apple recipe last year, and hers looked so amazing that I knew I had to try making my own. And they turned out great!
Cinnamon Candy Apple Recipe
These candy apples are delicious, easy to make, and totally festive. They're perfect for any party or get-together, or just as a fun fall activity to do with your family one evening!
Ingredients
8 apples

2 C white sugar
1 C light corn syrup
1/2 C red hots
1/2 C hot water
butter
cookie sheet
popsicle sticks or caramel apple sticks
Directions
Start by buttering your cookie sheet so that the candied apples don't stick. Then wash and dry your apples, remove the stems, and push your caramel apple sticks firmly down into the top of the apple. Make sure the sticks go at least halfway into your apple so the apples don't fall off of them later.
In a medium saucepan, mix together the sugar, corn syrup, and hot water. Heat over a medium-high heat, stirring until the sugar is completely dissolved and the mixture is clear. Stop stirring at this point and let the liquid continue to cook (without stirring) until it reaches 250 degrees.
Once the liquid hits 250 degrees, stir in the red hots until they are completely melted. Once the red hots are melted, stop stirring and continue cooking until the mixture reaches 285 degrees.
Once the mixture hits 285 degrees, take the pan off the heat and stir the candy until the air bubbles disappear.
Then grab an apple by the stick and dip it into the candy.
NOTE: Be careful at this point because the candy is VERY HOT! I recommend that an adult do this part. If any of the candy spills or splatters onto your skin, just make sure to get it off of you right away. It's highly unlikely that the candy will splatter while boiling, but if any of it is accidentally spilled or drips off of an apple onto your skin, the melted sugar is super hot and won't cool down quickly. So it's best to just scrape it off right away!
The candy might not be deep enough to completely cover the apple, so just tilt the pan, dip the apple in, and rotate until it is completely covered.
The candy is a bit heavy, and while it is still hot it will drip down off your apple and pool at the bottom. You can prevent this by lifting the apple up out of the candy and continuing to rotate it slowly in the air while the candy cools a couple of degrees. Once the candy has solidified a bit, set the apple down on your buttered cookie sheet and let it completely cool.
It still dripped down a bit…oops!
But even with the extra candy pooled around the bottom, the apple was totally delicious!
If you want to dress the apples up a bit, add some sprinkles, chopped nuts, or colored sugar before the candy is completely cooled!
[amd-zlrecipe-recipe:19]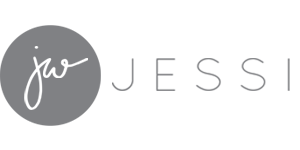 I link up at
these awesome parties
!
I believe that anyone can do crafts and DIY projects, regardless of skill or experience. I love sharing simple craft ideas, step by step DIY project tutorials, cleaning hacks, and other tips and tricks all with one goal in mind: giving you the tools you need to "do it yourself", complete fun projects, and make awesome things!