I don't know about you, but I love getting holiday cards in the mail! My husband and I both have huge extended families that we don't see often enough, so it's always great to get pictures, letters, and cards in the mail so we can keep up with what's going on in their lives. The only problem is, if you don't have a mantel, how do you display your holiday cards?!
Here's our simple solution!
My mother-in-law made a bunch of pew bows to decorate the church for our wedding last year, and after the wedding was over we kept them cuz they're so pretty. So when I needed a pretty way to display cards I figured they'd be perfect. I attached a ribbon to one of the bows, then hung the whole thing from the wall and used mini clothespins to clip our cards to it!
I love how pretty this looks on our wall, and it's a great way to display our holiday cards! And you can make this match any decor because ribbons come in all sorts of colors and sizes. Go crazy!
How do you display your holiday cards? Do you keep some from year to year? My parents have this adorable card that they got years ago, and it's so cute that it goes in the box with our Christmas decorations and we pull it out each year. 🙂
If you're looking for a few other Christmas crafts, check out these tutorials!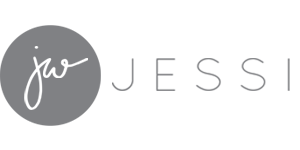 I link up at
these awesome parties
!
The following two tabs change content below.
Hi, I'm Jessi! Welcome to Practically Functional, a creative lifestyle blog for busy moms! I believe that even if your house is a mess and you're wearing yesterday's sweatpants, you can still be a kickass mama, a creative problem solver, and a maker of awesome things! Whether you're looking for simple cleaning tips and tricks, fun DIY and craft projects, quick and easy home decor ideas, practical organization solutions, tried and true parenting advice, or just real-life stories about parenting struggles, you'll find them here! Make sure you
sign up to get new posts delivered to your inbox
so you don't miss a single thing!
Latest posts by Jessi Wohlwend (see all)