This post was last updated on
Have you seen people wearing those fun bleached t shirts? I love how they look, but I never realized how easy it is to make your own. Today I'm going to show you how to make your own bleach spray shirt in just 10 minutes!
Once you have a fun idea for your bleach t shirt design, we'll get started!
DIY Bleach Spray Shirt
7 minutes (time spent doing stuff)
3 minutes (time spent waiting around)
10 minutes (total project time)
Tools
Materials
plain cotton t shirt
cardboard
Instructions
I wanted to make my own design, so I used my Cameo to create a cute little owl and cut it out of Silhouette's stencil vinyl. But if you have a pre-made stencil that you love, that will work great too! Either way, the first thing you need to do is make sure your shirt is clean and wrinkle free. To protect the back of the shirt from bleach, slide a piece of cardboard inside the shirt. Make sure the cardboard is big enough to protect the entire shirt from any bleach overspray!
Attach your stencil to the shirt. If you found a pre-made stencil, lightly spray the back of it with spray adhesive, place it on your shirt, and firmly press down all the edges. If you made your own stencil, make sure you cut it out of adhesive vinyl. My stencil had a few separate "loose" pieces, so I used transfer paper to transfer the stencil onto my shirt without losing any pieces.
Just press the transfer paper down on top of your stencil, then gently remove the stencil from the paper backing. The transfer paper will hold the stencil pieces in place. (It's a little hard to see in the photo below; the clear transfer paper is on top of the clear stencil, but I haven't yet peeled the paper backing off of the stencil.)
Place the stencil on your shirt and firmly press down all the edges. Then gently peel up the transfer paper, making sure the stencil stays attached to your shirt. Once the transfer paper is gone and the stencil is firmly stuck to your shirt, you're ready to bleach!
Pour about a quarter cup of pure bleach into a spray bottle. You don't need to dilute the bleach for this project. Set the spray nozzle to spray a super fine mist. Trust me, the tiniest bit of bleach will do the job! If you're worried about how heavy your spray will be, practice spraying a piece of cardboard first. You want the bleach to just barely mist the surface of the cardboard, not soak it!
Start by gently spraying a very light coat of bleach onto your shirt all around the stencil; one or two trigger pulls will do it, you don't need a lot of bleach. Immediately blot the whole area with a paper towel. You don't want any giant puddles of bleach on your shirt or on your stencil!
Bleach works pretty quickly, but it can take up to two minutes for the bleach to pull all the color out. One or two sprays of bleach will eventually lighten the whole area; don't get impatient and spray more bleach, just give it more time to start working. If it's not bleached enough after a few minutes, do another gentle spray, blot it up, and wait again.
Also, don't freak out when the shirt changes colors during the bleaching process! About fifteen seconds in, the bleached areas of my shirt turned green and I thought I had ruined the whole thing! That is just the color starting to come out of the shirt. About ten seconds later it had turned orange like in the picture below.
By the time the bleach had completely finished working, the bleached areas were a nice light tan color!
Don't pick up the stencil until you're sure your shirt is exactly how you want it! Then gently peel the stencil away, and you're done! Hang the shirt and let it dry.
If you were a little heavy handed with the bleach, you may see some fine dusty powder on the shirt once it's dry; that is just crystallized bleach. The best way to get rid of crystallized bleach is to throw the shirt in the dryer for half an hour. The tumble dry will knock the bleach powder loose without bleaching your shirt any further. DO NOT GET YOUR SHIRT WET if you see this powder! Water will reactivate the bleach and your bleach shirt design will be ruined!
Once the shirt is dry and there's no crystallized bleach on it, rinse the entire shirt in cold water. Hang it up to dry, and then you can wash and dry the shirt as usual without fear of ruining the design. You may want to wash it by itself once, just to be sure you don't accidentally bleach any other clothes.
If you want to see more Silhouette tutorials, check out my Silhouette gallery!
Shop this project:
This project is part of this month's Silhouette Challenge! Want to see some other great fabric project ideas you can make using your Silhouette cutting machine? Check these out!
No-Sew Valentine's Day Pillows by A Tossed Salad Life
No-Sew Interchangeable Fabric Bunting by unOriginal Mom
Monogrammed Burlap Garden Flag by The Turquoise Home
Crawl, Walk, Bike by It's Always Craft Time
Freezer Paper Stenciled Tote Bags by Weekend Craft
DIY Bleach Spray Shirt by Practically Functional
Stenciling Sherlock by Please Excuse My Craftermath…
Felt Star Wands by Cutesy Crafts
Yoda Kid's T-Shirt by Architecture of a Mom
Mark Your Territory- Dog Flags by Black and White Obsession
Nautical Pillows by Lil' Mrs. Tori
Big Sister Gift & Silhouette Cut File by Creative Ramblings
Nerdy Baby Onesies + Free Cut File by Essentially Eclectic
Easy Easter Bunny Onesie – Silhouette Cameo Craft by Adventures in All Things Food & Family
Fabric Envelopes for LEARNING LETTERS! (& cut file) by From Wine to Whine
"Good Morning, Sunshine!" Memo Board by Tried & True
Hearts-A-Lot Burlap Pillow Cover by My Paper Craze
Baby Quilt by Dragonfly & Lily Pads
Surprise Holiday Banner by Whats Next Ma
"Team Betty" Tote Bag by The Thinking Closet
DIY Sock Minion by Create it. Go!
Pretty Up Some Organza Bags by Getsilvered
Easy Heart Appliqued Onsies by Create & Babble
Bleach Pen Gel & Freezer Paper Stencils Made with the Silhouette Machine by Bringing Creativity 2 Life
Valentines Baby Onesie & Boy's Shirt + Free Cut Files by The Frill of Life
Valentine's OWL Always Love You T-shirt by My Favorite Finds
DIY Screen Printed Curtains by Chicken Scratch NY
Fabric Painted Quilted Wall Hanging by Terri Johnson Creates
Glitter Iron-On Top by Simply Kelly Designs
DIY Monogrammed T-shirts with Silhouette Heat Transfer Material by Pitter and Glink
Birthday Challenge by Fadville
Machine Applique with SIlhouette Cameo by The Sensory Emporium
Fabric Applique Valentine's Day T-Shirt by DailyDwelling
"Cute as Cupid" shirt by crafts, cakes, and cats
Sew Cute Applique by Life After Laundry
Rhino Onesie by It Happens in a Blink
Upcycled Birchbox Cameo Accesory Organizer by Cupcakes&Crowbars
Easy Fabric Art by McCall Manor
Lady Bug Tote Bag with Silhouette Rhinestones by Ginger Snap Crafts
Mommy and Em's Coordinated Aprons by TitiCrafty
Canvas sketch project and a share by Clever Someday
Foxy Lady Pajamas by Mabey She Made It
Teddy Bear by Work in Progress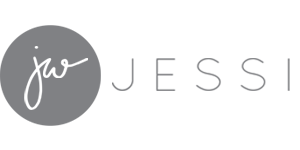 The following two tabs change content below.
Hi, I'm Jessi! Welcome to Practically Functional, a DIY and crafts blog for everyone! I believe that anyone can do crafts and DIY projects, regardless of skill or experience. Whether you're looking for simple craft ideas, step by step DIY project tutorials, cleaning hacks, or just practical organization solutions, you'll find them here! Make sure to
sign up for the email newsletter
to get craft projects, Cricut tutorials, and cleaning tips in your inbox every week (for free!)
Latest posts by Jessi Wohlwend (see all)