I don't know about your pets, but our cats love boxes! Like, LOVE them, cannot get enough of them! Last week, I was trying out this new lightweight litter, and I knew I couldn't let that empty box go to waste. I recycled it, an old t-shirt, and a few wire coat hangers into a DIY cat tent, and our kitties absolutely love it!
DIY Cat Tent Bed
Here's what you need to make your own cat tent:
an empty box
two metal coat hangers
an old t-shirt
hot glue
X-acto knife
wire cutters
floral wire
pliers to bend the coat hangers
Start by cutting the front off of the empty litter box. I cut really close to the sides of the box so that there wouldn't be too much extra cardboard leftover. But of course, I forgot that litter boxes are actually double boxes, so I only cut off the outer layer when I did that…oops!
Not to worry though! Just cut through the second layer of cardboard as well and remove it so that the entire front of the box is gone.
Empty out any leftover litter. Be sure to shake the box really well to get any litter trapped between the two layers. My box still had a lot of litter dust in it, even after I shook out all the pieces of litter, so I got a damp rag and wiped out the inside of the box to remove the dust. The next step is to cut open your wire coat hangers! Make a cut with your wire cutters right near the top of the hanger, where the top two sides of the triangle meet.
Then repeat this cut on the other side of the hanger to completely remove the bent part of the hanger that hangs over the closet bar. Then straighten out the remaining part of the coat hanger. I started to do this with my hands, but the wire is tough and it dug into my hands, so I switched to a pair of pliers, which made it so much easier! Once your coat hanger wire is straightened out, tuck both ends into two opposite corners of your empty box.
The tension of the wire will mostly hold it in place, but you'll want to glue the ends in with hot glue as well, just to be safe!
Once both ends are glued into the box, cut open the other coat hanger and repeat the steps! Put the ends of the second coat hanger wire into the other two opposite corners of the box, and glue them in place as well. Take a small piece of floral wire and wrap it around the two coat hanger wires where they meet in the middle to keep the coat hanger wires from sliding around.
Then all that's left to do is slide an old t-shirt over the entire tent frame! Make sure the neck hole of the t-shirt ends up on one side so your kitties can climb into and out of the tent.
Gather up the bottom of the t-shirt, pull it tight around the frame, and secure it in place. I used a hair elastic, but you can use a rubber band, or if you want a more permanent solution, you can staple the t-shirt to the cardboard box. Do the same for the sleeves if you don't want to leave them loose. And you're done! You've now recycled an empty box into an awesome DIY cat tent bed!
The kitties totally love it! One or the other of them is always asleep in the box since I finished it last weekend! Earlier today I found Finnegan asleep in it like this, this cat slays me with his cuteness!
Want to share this project with your friends? Just click any of the share buttons on the left to share this tutorial with Facebook, Pinterest, Twitter, etc.!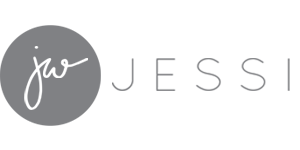 The following two tabs change content below.
Hi, I'm Jessi! Welcome to Practically Functional, a creative lifestyle blog for busy moms! I believe that even if your house is a mess and you're wearing yesterday's sweatpants, you can still be a kickass mama, a creative problem solver, and a maker of awesome things! Whether you're looking for simple cleaning tips and tricks, fun DIY and craft projects, quick and easy home decor ideas, practical organization solutions, tried and true parenting advice, or just real-life stories about parenting struggles, you'll find them here! Make sure you
sign up to get new posts delivered to your inbox
so you don't miss a single thing!
Latest posts by Jessi Wohlwend (see all)