This post was last updated on
This is a sponsored post written by me on behalf of The Hershey Company for IZEA. All opinions are 100% mine.
My husband and I have a tradition of making a DIY advent calendar every year as a Christmas gift for each other. It all started when I made an advent calendar as a surprise for him a few years back, and he loved it so much he decided to make one for me the next year! And the tradition just grew from there; each year we switch off making an advent calendar for the other person, full of small gifts, date night ideas, fun winter activities, and "kindnesses" (where we let each other know what it is that we love and appreciate about them) every day in December.
It's a really fun way to "spoil" the other person, plus it's a great way to count down the days until Christmas!
So when The Hershey Company offered to send me a bunch of Hershey's Kisses candies to do a holiday craft with, I knew it would be the perfect addition to this year's advent calendar! It's my turn this year to make a calendar for my husband, and the Hershey's Kisses Dark Chocolates with Mint Truffle are his absolute favorite; I figured they would be a special extra treat every day in his Christmas countdown, so this year's calendar is this cute DIY chocolate advent calendar!
How to make your own DIY chocolate advent calendar:
This advent calendar is so simple to make; here's what you need:
Small fabric gift bags
Hershey's Kisses Dark Chocolates with Mint Truffle and Hershey's Hugs candies
Stencils
Paint
Makeup sponges
Mini clothespins
Scissors
Crib mattress frame (or something else to hang the treat bags on, like a picture frame)
Paper and pen (or printed advent activities)
Start by stenciling numbers onto your fabric bags: one for each day of December up until the 25th. I like to use a small makeup sponge when I stencil; it holds a good amount of paint, but not so much that it seeps under the stencil and messes up the clean edges.
Once the paint is dry on the bags, it's time to fill them!
This year I decided to add a little something special in addition to the fun activities and kindnesses. So I added a Hershey's Kisses Dark Chocolate with Mint Truffle and a Hershey's Hugs candy to each bag as well. My handwriting is horrible so I printed out the little notes for each day, but you can just as easily write it out with a pen and paper instead!
This year we have a new addition to our family for Christmas, and I'm so excited to introduce baby AJ to our family tradition of making homemade advent calendars! She is too young to actually help me put together the calendar this year, but my mom is in town to help take care of me, JM, and AJ while we get used to being a brand new family of three, so she helped me put it together this year while JM took care of the baby.
Luckily our dining room table is big enough that the whole family can still spend time together; Mom and I worked on the advent calendar on one end while JM changed AJ at the other end!
Once all the bags were filled with Hershey's Kisses chocolates and the daily notes, I used glittery mini clothespins to clip them to an old crib frame that I rescued from our alley.
I cut out a triangle of green paper to make a tree-shaped background for the little bags, and once I clipped them all up, they looked like a Christmas tree! I stood the crib frame up on our entryway table so that JM can grab his little treat bag every day on his way out the door!
What are your family traditions?
Want to share this tutorial with your friends? Just click any of the share buttons on the left to share with Facebook, Pinterest, Twitter, etc.!
If you liked this project, check out these other simple Christmas projects!
Disclosure: I received compensation from IZEA and Hershey's in exchange for my participation in this campaign, and my honest discussion of their products. But Hershey's Kisses chocolates are delicious, and JM seriously LOVES the mint truffle ones, and all opinions in this post are 100% my own. I would never write a post about something I didn't think was useful or interesting for you guys, and Practically Functional will only publish sponsored posts for companies or products I love and believe in! 🙂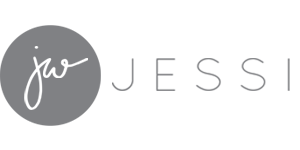 I believe that anyone can do crafts and DIY projects, regardless of skill or experience. I love sharing simple craft ideas, step by step DIY project tutorials, cleaning hacks, and other tips and tricks all with one goal in mind: giving you the tools you need to "do it yourself", complete fun projects, and make awesome things!