This post was last updated on
One of my favorite Christmas decorations is a Christmas kissing ball I made last year! If you haven't heard of kissing balls before, they serve the same purpose as a piece of mistletoe, but in my opinion they are so much prettier! Kissing balls are often made with fresh greenery, but if you want yours to last year after year, they can be just as gorgeous when made with faux floral items!
So pretty! And it was so easy to make; it took me less than an hour to put the whole thing together!
DIY Christmas Kissing Ball
To make your own kissing ball, here's what you need:
a foam ball
moss
thick ribbon
seasonal embellishments (pine cones, berries, etc.)
floral wire
wire cutters/scissors
glue gun
You can find foam balls of varying sizes in the floral section of most craft stores. You can even find them "pre-mossed" if you're lucky! I didn't like the look of the pre-covered moss balls that I saw, so I just bought a plain one and a sheet of adhesive fake moss (also from the floral section).
Start by covering your foam ball with strips of moss. Just cut strips and stick them to the ball until the entire thing is covered. I was worried that the square corners would look weird on the finished ball, but you can't even see the edges once you press them down; they blend into the ball pretty seamlessly.
Once the ball is covered in moss, wrap it in ribbon. This is a great way to add color, and it gives you an easy way to hang the ball when you're done. I had two colors of ribbon so I decided to wrap the ball twice, once with each color. The easiest way to wrap the ball is the exact same way you'd wrap a present: wrap the ribbon around the ball once, crisscross the ribbon at the bottom of the ball, then pull the ends back around and up to the top of the ball.
Once you get back to the top you have two choices for ending the ribbon: cut the ribbon to the exact length and glue it down, or leave a bit of extra length and tie the ends in a knot. For the gold ribbon, I cut it to the exact length and glued it down.
Then I wrapped the dark red ribbon over it and when I got to the top, I left about a foot extra on both sides. I tied the ribbon in a knot to finish off the wrapping and left the ends hanging down. Then I cut about 10″ of ribbon, threaded one end under the knot, and tied it into a loop so I could hang the ball.
Now it's time to decorate your Christmas kissing ball! I cut apart a pine and berries floral arrangement and used a few cinnamon scented pine cones as accents.
I found the easiest way to attach the embellishments was with a combination of floral wire and hot glue. I wrapped each decoration in floral wire and stuck it into the foam near the top of the ball, but for extra security I also added a dollop of hot glue under each piece.
I tied a fun loopy bow with some extra gold ribbon and glued that on to the top of the ball as well. I added a few more embellishments until I felt the ball was "done". This is the fun part, so decorate it however much or little you'd like!
Then hang it up somewhere, wait until your hubs stands under it, and plant one on him!
What are some of your favorite Christmas decorations? If you're looking for a few other Christmas crafts, check out these tutorials!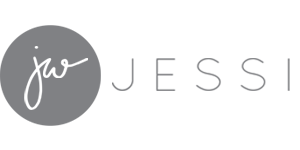 I link up at
these awesome parties
!
I believe that anyone can do crafts and DIY projects, regardless of skill or experience. I love sharing simple craft ideas, step by step DIY project tutorials, cleaning hacks, and other tips and tricks all with one goal in mind: giving you the tools you need to "do it yourself", complete fun projects, and make awesome things!