This post was last updated on
Now that the weather is warming up, I can't wait to start spending more time outdoors! I've already started our edible garden this season, and I'm planning to add a little color to the yard with some gorgeous flowers once I find the time to get to the nursery. But in the meantime, I made some DIY giant paper flowers for the back yard; they're the perfect way to brighten up the place, whether you're decorating for a garden party or just want to add some color to your yard!
Michaels sent me these Big Blooms paper flower kits, and I totally love them! They're so bright and colorful, and the kit comes with everything you need to make awesome giant paper flowers!
DIY Giant Paper Flowers
Everything you need comes in the kits; they contain pre-cut petals, pieces for the center of the flower, and double sided tape for putting it all together! I only used the pink flowers for this project, but they come in turquoise, white, and yellow as well. And they come in four sizes, from 6″ diameter all the way up to 16″!
All you need to do is follow the instructions that come in the kit.
Start by creating the center piece of the flower; use double sided tape to stick the glittery piece to the center piece that has fringe around the edge. Then fold the fringe up to give it a 3D appearance.
Next you need to curve each petal. Each petal has a cut down the middle; just overlap the paper on either side of the slit and tape it to hold the petal in the 3D shape. Then start attaching all of the petals to the circle that forms the base, overlapping them slightly.
Start with the largest petals first.
Once all of the largest petals are attached to the base, start adding the next largest petals in a ring inside the largest petal ring. Then add the smallest petals in a small ring in the center, attach the glittery center piece with double sided tape, and you're done!
Super easy to make, right?!
I hung these flowers up on our trellis to add some color. I'm planning to grow a trumpet vine on the trellis, but I haven't gotten around to it yet, so it's kinda bare-looking right now. It's so much better with the flowers, don't you think?!
You can also stick them to your fence! How perfect would these be on a fence above a refreshments table at your next outdoor party?!
If you love these paper flowers, you can find them at Michaels! They're perfect for any sort of outdoor decorating; whether you're throwing a garden party, hosting a shower, or a wedding, these cute little flowers are a great way to add some color to your decor!
Want to share this tutorial with your friends? Just click any of the share buttons on the left to share with Facebook, Pinterest, Twitter, etc.!
If you liked this project, check out these other simple paper crafts!
Disclosure: I received compensation from Michaels and Recollections in exchange for my honest discussion of their products. But these Big Bloom flowers are awesome, and so easy to put together, and all opinions in this post are 100% my own. I would never write a post about something I didn't think was useful or interesting for you guys, and Practically Functional will only publish sponsored posts for companies or products I love and believe in! 🙂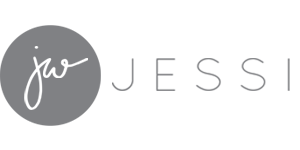 I believe that anyone can do crafts and DIY projects, regardless of skill or experience. I love sharing simple craft ideas, step by step DIY project tutorials, cleaning hacks, and other tips and tricks all with one goal in mind: giving you the tools you need to "do it yourself", complete fun projects, and make awesome things!