When you were a kid, did you ever do the fun science experiment of putting white flowers in a cup of water with food coloring to watch the flowers change color? I made some green roses for St. Patrick's Day one year, but I took the idea one step further for this project; instead of making each flower one color, I made every flower multi-colored! These DIY rainbow roses were so easy to make, and they turned out GORGEOUS. Plus you can make them as bright or as muted as you want!
You can make these rainbow roses with any colors you want, and you can choose how subtle or vivid the colors in the flower will be! For subtle color, use 5-10 drops of food coloring per cup of water, and only let the roses sit for a day or two. For brighter, more vivid color, add more food coloring to the water. You won't be able to tell that there's more food coloring in the water, but the dye to water ratio will be stronger, so more color will end up in the flower along with the water. Also, you can cut the stems shorter if you want brighter color; the shorter the stem, the faster the flowers will soak up color.
DIY Rainbow Roses
10 minutes (time spent doing stuff)
1-3 days (time spent waiting around)
Up to 3 days (total project time)
Tools
Materials
white roses (the thicker the stem, the better)
water
Instructions
Start with fresh white roses; the "newer" and healthier the flowers are, the more color they will soak up. Give all of the stems a fresh cut on the diagonal and put the roses in a vase of clear water while you prepare the colored water.
Fill plastic cups almost completely full with water, then add a few drops of food coloring and mix until the water is brightly colored. The more food coloring you add, the stronger the color will be in the flower, but if you're looking for a more subtle look like the roses I made, just add a few drops of food coloring.
Take a rose out of the vase and set it on the counter. Using a sharp X-Acto knife, slit the bottom 6" of the stem in half. Then slit each half in half again so that the stem is in four pieces. (If you only have three colors, you only need to cut the stem into three pieces.)
Carefully stand the rose up so that each part of the stem is in a differently colored cup of water.
Let the flower sit for 1-3 days, depending on how much color you want it to soak up! I did this in the kitchen and just leaned the flower against the upper cabinet to keep it from tipping over while it soaked up water.
You can also use a popsicle mold instead of plastic cups. The cups work great if you're just making one flower at a time, but to do a few at a time I used the popsicle mold. I divided the stems of a few flowers with my knife, then gathered all the flowers together and taped the stems together (above the divided parts, don't tape the cut parts!).
I put the popsicle mold full of colored water inside a large cardboard box, then separated out the divided stems into each separate popsicle compartment. I was able to let the flowers lean against the side of the box to hold them up while they drank the water.
I only used about 4-5 drops of food coloring in each of my cups, and let the roses sit for one day, and I think they turned out gorgeous!
If you want brighter, more vivid colors, use more food coloring and let the roses sit for up to three days.
They make a great holiday decoration for Valentine's Day or St. Patrick's Day, or they are a gorgeous "handmade" gift to give any time, just because!
Shop this project:
Want to share this tutorial with your friends? Just click any of the share buttons on the left to share with Facebook, Pinterest, Twitter, etc.!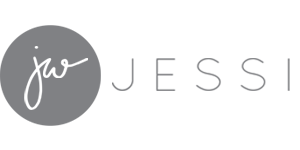 The following two tabs change content below.
Hi, I'm Jessi! Welcome to Practically Functional, a creative lifestyle blog for busy moms! I believe that even if your house is a mess and you're wearing yesterday's sweatpants, you can still be a kickass mama, a creative problem solver, and a maker of awesome things! Whether you're looking for simple cleaning tips and tricks, fun DIY and craft projects, quick and easy home decor ideas, practical organization solutions, tried and true parenting advice, or just real-life stories about parenting struggles, you'll find them here! Make sure you
sign up to get new posts delivered to your inbox
so you don't miss a single thing!
Latest posts by Jessi Wohlwend (see all)