This post was last updated on
I think baby socks are probably just about the cutest things on the planet; they're just so tiny and colorful! But, just like with adult socks, sometimes the dryer eats one and you're left with a single sock. I had a couple of lonely baby socks sitting in my "missing socks" bin, so I decided to repurpose them. I made a super cute DIY snowman ornament and used the sock as a hat!
I made the snowman face using adhesive vinyl and my Cricut Explore Air, but if you don't have a cutting machine, you can still do this project! Just cut the vinyl using scissors or an X-Acto knife, or you can even make the face with paper and use a glue stick to glue it onto the ornament.
DIY Snowman Ornament With A Sock Hat
10 minutes (time spent doing stuff)
2 hours (time spent waiting around)
2 hours and 10 minutes (total project time)
Tools
Materials
black and orange adhesive vinyl
a baby sock
ribbon, for hanging
a snowman face template
NOTE: I can't share my Cricut Design Space file with you because it includes an image I uploaded, which makes it automatically grey out the "Public" share option. But I just googled "snowman face" and found a free clip art design that I liked, then uploaded it to Design Space; you can do the same thing for your snowman ornament!
Instructions
Start by taking the top off of the fillable ornament and set it aside. Squirt about a teaspoon of white paint directly into the ornament and swirl it around until it covers the entire inside of the ornament.
Then turn the ornament upside down over a paper towel to let the extra paint drip out. I set mine in an empty toilet paper roll to hold it steady. Leave it there for at least two hours, but overnight is better to really be sure the extra paint is gone.
While you wait for the paint to drip out, you can work on designing a snowman face in Design Space. You can search for a snowman face in the Cricut library by clicking Insert Image, or you can click Upload Image and upload your own image. I wanted a really simple snowman face with just eyes, a nose, and a mouth, so I googled it and found a free clip art file that I liked and used that.
Once you have your image in Design Space, send it to your Cricut to be cut. I loaded the black vinyl first and cut out the eyes and mouth, then I loaded orange vinyl and cut out the nose.
When the paint in the ornament is dry, you can start weeding away the extra background vinyl from the snowman face. Use transfer tape to transfer the vinyl design from the backing paper onto your ornament. Position your snowman face near the bottom of the ornament and stick it down. Use a scraper tool to really press the vinyl onto the ornament.
Then gently peel away the transfer tape, leaving the vinyl snowman face on the ornament.
Put the top back on the ornament, then cover the entire top half of the ornament with a baby sock. Pull the sock about halfway onto the ornament; you want it far enough on the ornament that it doesn't slip off, but not so far that it covers your snowman face.
Once you get the sock in the right place, it should stay on pretty securely, but if you're worried about it slipping off, use a little bit of hot glue to attach it to the ornament.
Use a ribbon to hang the ornament. I threaded my ribbon through a large needle, then "sewed" it through the sock, through the wire hanging loop on the top of the ornament, and out the other side of the sock. If you want a no-sew version, just tie the ribbon tightly around the neck of the ornament, outside the sock.
Do you have lonely socks that would be perfect for this project?!
Shop this project:
Want to share this tutorial with your friends? Just click any of the share buttons on the left to share with Facebook, Pinterest, Twitter, etc.!
If you want to see some other awesome Christmas ornaments you can make with a Cricut Explore Air, Silhouette Cameo, or Portrait, check these out!
[inlinkz_linkup id=679309 mode=1]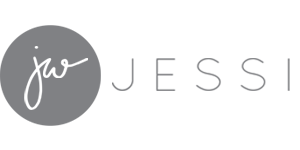 I believe that anyone can do crafts and DIY projects, regardless of skill or experience. I love sharing simple craft ideas, step by step DIY project tutorials, cleaning hacks, and other tips and tricks all with one goal in mind: giving you the tools you need to "do it yourself", complete fun projects, and make awesome things!