This post was last updated on
I did a bunch of decorating for fall last weekend (finally!) so our apartment is a bit more ready for the new season now! One of the things I did was stencil a welcome mat so we have some decoration for our back door. The hello door vinyl on the front door does a great job of welcoming people there, but the back door needed something fun and welcoming, and isn't it cute!
Stenciling this door mat was a really simple project that only took me about twenty minutes! And it turned out so cute!
DIY Stenciled Fall Welcome Mat
You only need a few things to stencil your own door mat:
a plain doormat (I found this one at Bed Bath & Beyond)
paint (I used Americana multi-surface satin paint because I know it will stick to pretty much anything!)
makeup sponges
a stencil
spray adhesive
I created a custom stencil using my Silhouette Cameo because I needed something big enough for a 2′ x 3′ door mat. (Don't forget, all of the materials and supplies in the Silhouette store are 25% off this week with the code FUNCTIONAL; check out this post for all the details!)
If you like the pumpkin and word I used, you can download the cutting file or a PDF version here:
I designed the graphics in my studio software, then I loaded a square piece of builders paper into my Cameo and cut out the pumpkin.
Once you have the stencil you want to use, spray the back of the stencil with spray adhesive. Let the spray adhesive dry for about a minute and then press the stencil down onto the welcome mat, making sure all the bits and pieces are stuck to the mat well.
Pour out a bit of the multi-surface paint onto a plate and dip the bottom of a makeup sponge into the paint. Dab the sponge on the paper plate to get the excess paint off, and then gently dab the sponge over the open areas of the stencil in an up and down motion. Makeup sponges work great for stenciling because they allow you to get paint in the stencil without worrying about pushing it under the edges.
If your paint isn't dark enough, just do another coat or two! It's definitely better to do a few light coats of paint rather than one heavy one; it helps prevent the paint from bleeding under the edge of the stencil.
If your stencil has free floating parts (like the center of an "e"), right after it finishes cutting, put a piece of painter's tape over that portion of the stencil. That will help keep the floating piece in place while you position the stencil on your project even after you remove the unnecessary parts of the stencil.
Once you use spray adhesive on the back of the stencil and place it on your project, you can remove the painter's tape and your floating piece will still be in place!
Continue painting in the stencils until your paint is dark enough everywhere, and then remove the stencils. Let the paint dry for a few hours, and then set out your stenciled welcome mat and enjoy!
Our little back stairway landing is covered, so I'm hoping that protects it from the rain. But I think this paint can stand up to a little bit of water!
Have you ever painted a welcome mat before? This one turned out so cute, but with the pumpkin on it, it's not really going to be very appropriate as soon as the season changes again. But oh well, this project was so quick and easy it won't be any trouble at all to make a new door mat for each season!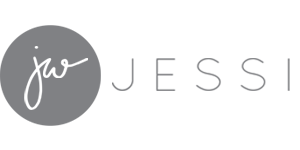 I link up at
these awesome parties
!
I believe that anyone can do crafts and DIY projects, regardless of skill or experience. I love sharing simple craft ideas, step by step DIY project tutorials, cleaning hacks, and other tips and tricks all with one goal in mind: giving you the tools you need to "do it yourself", complete fun projects, and make awesome things!