My little edible garden is looking great so far! I planted a bunch of vegetables a few weeks ago and they all seem to have survived the transplant shock, so now they're just going to grow like crazy! Some of the plants look pretty similar to each other though, so I decided to make some garden markers to help tell them apart. I had some twigs from a tree we pruned recently, so I upcycled them into super cute DIY twig plant markers!
These little plant markers were so easy to make, and I love how they look in the garden bed! They're really natural looking and they fit right in. And don't worry, there are a couple of ways to make the ink waterproof so they aren't ruined when it rains!
DIY Twig Plant Markers
Here's what you need to make your own garden markers:
small twigs, about 1/4″ in diameter and about a foot long
vegetable peeler
rubber alphabet stamps
stamp ink
outdoor Mod Podge or a clear acrylic sealant spay, for waterproofing
NOTE: If your twigs are still green (if you just pruned them and they haven't had a chance to dry out yet) let them dry for a few days before starting this project. It makes it easier to peel them, and the ink won't run along the grain of the wood.
Peel away the bark at one end of the twig using the vegetable peeler. Go slowly and don't try to peel too much off at once, and it should go pretty smoothly! Also, be careful to avoid any areas where there were branches; the wood where the branch joins the main stem is hard and knotty and it won't be easy for the peeler to go through it.
Gently press your rubber alphabet stamps onto a stamp ink pad, and then gently press them onto the flat, peeled surface to spell out the names of your plants.
If you want your twig plant markers to be waterproof, just give them a light coat of Outdoor Mod Podge or spray with a clear acrylic sealant spray. Let the Mod Podge or sealant spray dry, then stick the twigs into your plant bed! Be careful to put them in far enough from the plants that you don't damage the root system.
Want to share this tutorial with your friends? Just click any of the share buttons on the left to share with Facebook, Pinterest, Twitter, etc.!
If you liked this project, check out these other simple garden crafts!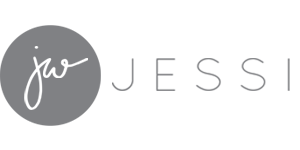 The following two tabs change content below.
Hi, I'm Jessi! Welcome to Practically Functional, a creative lifestyle blog for busy moms! I believe that even if your house is a mess and you're wearing yesterday's sweatpants, you can still be a kickass mama, a creative problem solver, and a maker of awesome things! Whether you're looking for simple cleaning tips and tricks, fun DIY and craft projects, quick and easy home decor ideas, practical organization solutions, tried and true parenting advice, or just real-life stories about parenting struggles, you'll find them here! Make sure you
sign up to get new posts delivered to your inbox
so you don't miss a single thing!
Latest posts by Jessi Wohlwend (see all)