My husband and I had a couple of weddings to go to over the last few months, and I had a TON of fun putting together little gifts for the couples beforehand! Today I'm going to share with you the simple DIY wedding card I made for each of them.
We had looked around at store-bought cards, but I wasn't finding anything that I absolutely loved. Then I saw a picture of an awesome card while browsing around on Pinterest and knew that's what I wanted to do! It's cute, classy, and looked easy enough to figure out how to make. Perfect!
DIY Wedding Card – Dress & Tux Trifold
I started with a 12″ square of thick black scrapbook paper for the base and ended up with a 5″ tall card that is just under 6″ across. You can modify the dimensions if you want, but these directions (and the template below) will get you a 5″ x 5-3/4″ finished, folded card.
You need:
black card stock for card, jacket, tie, and buttons
white card stock for dress
white card stock for shirt and inside writing area
white ribbon
glue stick
scissors
DIY wedding card template (download below)
First, you'll need a template for the dress and tux shapes. If you don't want to figure them out on your own, I've provided an actual-size template that you can download below. 🙂 Click the image to open and save the template.
Start with your black card stock. Cut a strip that is 12″ x 5″. If your paper has a specific "back" and "front", put the strip "back" side down as if you have opened up the card.
Fold the right side of the card over at 4″ from the right edge. Then fold the left side of the card over at 2 1/4″ from the left edge.
Next, cut out the dress shape from a piece of pretty, white card stock. The paper I used had a bit of a shiny design on it and I love it!
If you want to embellish the dress a bit, wrap a tiny bit of white ribbon around the waist, and maybe even add a bow. Glue the ribbon onto the back of the dress to hold it on.
Then glue the dress onto the left edge of the card, half on the card and half hanging off.
I used the binder clip to hold the bow etc. on while the glue was drying. Once the glue is dry, you can trim the black paper right up to the edges of the dress.
Now it's time to work on the tux. Cut out the shirt piece from a piece of white card stock, and cut out the jacket and tie pieces from black card stock. You will also want two tiny black circles for buttons (I used a small hole punch for this part).
Place the jacket on top of the shirt and glue it down. Add the tie and buttons and glue them down as well.
Close the card, right side first, then close the left/dress side over the right.
You're going to glue the tux down onto the right flap of the card. With the card closed, figure out where you want the tux so it doesn't interfere with the dress, then glue it down.
I printed out the word "Congratulations!" onto a shiny piece of card stock, cut it down to size, and glued it to the inside of the card to give us a place to write a few things and sign our names.
And once the glue is dry everywhere, you're done!
Do you make your own cards for birthdays, weddings, holidays, etc.? This is the first card I've ever made! (Well, besides the thousands of cards I made out of construction paper for my parents when I was like 5… :-p)
There are TONS of great cards out there nowadays (thanks Papyrus!), but I had a ton of fun making this DIY wedding card, so now I might be hooked!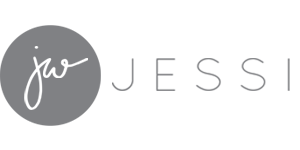 I link up at
these awesome parties
!
The following two tabs change content below.
Hi, I'm Jessi! Welcome to Practically Functional, a DIY and crafts blog for everyone! I believe that anyone can do crafts and DIY projects, regardless of skill or experience. Whether you're looking for simple craft ideas, step by step DIY project tutorials, cleaning hacks, or just practical organization solutions, you'll find them here! Make sure to
sign up for the email newsletter
to get tutorials and project ideas delivered right to your inbox twice a week for free!
Latest posts by Jessi Wohlwend (see all)