This post was last updated on
Handmade jewelry is one of my favorite gifts to give; jewelry is pretty simple to make if you have the right tools, plus you can customize the colors and style to fit the recipient's taste so it's always the perfect gift! These DIY grapevine cluster earrings are a great starter project for anyone who is new to jewelry making. You only need to know one beading technique, how to make a bead charm, and you'll learn it in this tutorial!
This tutorial will show you how to make a pair of earrings in under 20 minutes!
DIY Grapevine Cluster Earrings
I was inspired by these gorgeous earrings from Happy Hour Projects!
Here's what you need to make these earrings:

26 4mm beads – 13 for each earring
26 2″ head pins
26 small jump rings (4mm)
6 medium jump rings (5mm or 7mm)
1 pair of earring wires
wire cutters
round nosed pliers
The first thing you need to do is prepare your earring wires to hold the beads. Take one of your larger jump rings (5mm or 7mm), gently bend it open, and slip it through the bottom ring in an earring wire.
Gently bend the jump ring closed. Repeat until you have three jump rings hanging from each earring wire.
The next step is to make the bead charms. Each earring will have 13 bead charms, so you need 26 total.
How to make a bead charm:
Making bead charms is really simple if you have the right tools. For each bead charm you will need one bead (4mm so the earrings don't get too heavy), one 2″ head pin (head pins are long, skinny pins with a flat head like a nail at one end, as opposed to an eye pin which is a long, skinny pin where one end of the wire is looped into an eye), round nosed pliers, and wire cutters.
String the bead onto the head pin, then grab the head pin wire with the round nosed pliers about 1/4″ above the bead. Bend the tail end of the head pin all the way around one side of the pliers to make a loop.
Wrap the tail end of the head pin around the wire a few times between the loop you just made and the bead. Clip the end of the wire when you get close to the bead, and you've made your first bead charm!
Now all you need to do is make 25 more bead charms, and attach them to the earrings!
To attach the charms to the earrings you'll use one of the smaller jump rings (4mm). Gently bend the smaller jump ring open and slide the bead charm onto it. Then slide the last of the larger jump rings hanging from the earring wire onto the smaller jump ring next to the bead charm.
Gently bend the small jump ring closed, and you've attached your first bead charm to the earring!
Attach two more bead charms to the bottom jump ring so that there are three charms total on the bottom ring. Then attach 6 charms to the middle jump ring (three on either side of the bottom jump ring). Your last four bead charms go on the top jump ring (two on either side of the middle jump ring). Once all 13 bead charms are attached to the earring wire, you're done! Repeat for the second earring wire and the remaining 13 bead charms.
And you've made a pair of grapevine cluster earrings!
I love these earrings because once you know how to make a bead charm, they are super simple and quick to put together! And you can make them in any color, or combination of colors, so they will perfectly match any outfit!

Have you made your own jewelry before? How did it turn out?!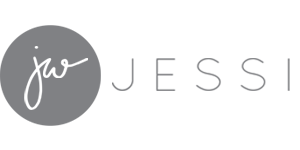 I link up at
these awesome parties
!
I believe that anyone can do crafts and DIY projects, regardless of skill or experience. I love sharing simple craft ideas, step by step DIY project tutorials, cleaning hacks, and other tips and tricks all with one goal in mind: giving you the tools you need to "do it yourself", complete fun projects, and make awesome things!