I love decorating eggs for Easter, but they never last very long before they go bad and start to smell. It seems like such a waste to spend all that time and energy making pretty eggs only to have to throw them away in a few weeks. But did you know you can hollow out an egg, leaving the shell intact?! Today I'm going to show you how to blow out eggs so that you can decorate the eggshell and not have to worry about the egg going bad or smelling; they'll last for years! (As long as you don't accidentally crush them :-p)
This is such an easy way to "preserve" your eggs so that you can use them as decor year after year. Just be careful when putting them into storage so you don't crush them!
How To Blow Out Eggs
5 minutes (time spent doing stuff)
1 hour (time spent waiting around)
1 hour and 5 minutes (total project time)
Tools
clean bowl
needle, pin, or thumbtack
toothpick
Materials
Instructions
I put together a quick video showing you exactly how to blow out eggs. It's really simple to do, check it out below!
If you prefer written instructions, here you go:
Start by putting a piece of tape over both ends of the egg. The tape will help keep the egg shell from cracking when you poke a hole.
Take a needle or pin or thumbtack and poke a hole into the top (skinny) end of the egg, through the tape. Wiggle the pin around a bit to make the hole just a little bit wider than the pin and to help break up the yolk inside the egg.
Flip the egg over (over your bowl to catch anything that drips out!) and repeat on the other end of the egg.
Now that you've broken up the yolk a bit, put your fingers over both holes and shake the egg. You basically want to scramble the egg in its shell and break up the yolk and all the membranes that hold the egg together.
Once you can hear the egg sloshing around inside the shell, make the hole at the bottom (fat) end of the egg a little bigger using a toothpick. It needs to be big enough for the egg insides to come out through.
Turn the egg over and blow through the hole at the top (over your bowl). It can be hard to do because the holes are so small and the egg is so thick, but keep at it! If it's not working, shake the egg up some more, or make the holes slightly larger. Keep blowing until the egg shell is completely hollow.
Rinse the egg in warm soapy water, making sure to get clean out the inside of the egg as well as the outside. Set the egg aside to dry.
Once it's dry you can decorate it however you'd like, and it should last for years!
My favorite way to decorate eggs is with a paper napkin and Mod Podge. Check out the tutorial here!
Want to share this tutorial with your friends? Just click any of the share buttons on the left to share with Facebook, Pinterest, Twitter, etc.!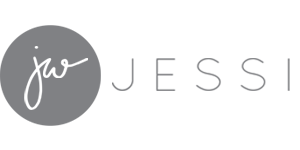 The following two tabs change content below.
Hi, I'm Jessi! Welcome to Practically Functional, a creative lifestyle blog for busy moms! I believe that even if your house is a mess and you're wearing yesterday's sweatpants, you can still be a kickass mama, a creative problem solver, and a maker of awesome things! Whether you're looking for simple cleaning tips and tricks, fun DIY and craft projects, quick and easy home decor ideas, practical organization solutions, tried and true parenting advice, or just real-life stories about parenting struggles, you'll find them here! Make sure you
sign up to get new posts delivered to your inbox
so you don't miss a single thing!
Latest posts by Jessi Wohlwend (see all)