This post was last updated on
I love etching glass, and it's surprisingly easy to do! Etched glassware is a great personalized gift that is perfect for weddings, birthdays, holidays, or any occasion, and it only takes about ten minutes. Today I'm going to show you how to etch glass at home using etching cream, a paintbrush, and a stencil!
Once you know how to etch glass, you can make so many things! Try etching drinking glasses, wine glasses, or champagne glasses as a personalized wedding present. Or an etched decanter or casserole pan makes a great personalized holiday gift; feel free to get totally creative!
How To Etch Glass At Home
Here's what you need to etch glass at home: (affiliate links below to the products I used and recommend)
a piece of glassware to etch
an adhesive stencil; you can make your own with stencil vinyl (if your design is complicated and has multiple pieces, transfer paper will help hold the pieces together, or you can use washi tape, masking tape, or painter's tape)
Silhouette Cameo (or scissors or an X-acto knife)
small paintbrush
Note: If this is your first time etching glass, Silhouette has a great glass etching starter kit that comes with everything you need to etch glass using your Silhouette cutting machine! It has etching cream, stencil vinyl, transfer tape, a hook tool, a scraper tool, and some great designs you can download for free that are perfect for etching!
First you should clean your glass. It needs to be free of dirt and oil so that the stencil sticks to it, otherwise the etching cream will leak under the edges of the stencil.
Once your glass is clean, cut out your stencil. I like to cut my stencils out of stencil vinyl using my Cameo because it can make fun and intricate cuts easily, but if you have a pair of scissors or an X-acto knife, and a steady hand, you can cut your own stencils by hand! You can also use contact paper, but I find the stencil vinyl sticks better and the etching cream doesn't get under the stencil and blur the edges of the design.
If your stencil has multiple separate pieces, you can use transfer paper to easily transfer the stencil from the adhesive backing onto your glass without losing any of the pieces. Just pull the backing off the transfer paper, stick it to the adhesive stencil, and press down well everywhere.
Then peel the backing off of the adhesive stencil, leaving the transfer paper in place. Stick the stencil, transfer paper and all, onto your glass. Press the stencil vinyl down onto the glass really well, making sure the edges of your design are really stuck to the glass so that etching cream doesn't seep under the edges.
Also, make sure to leave a good amount of stencil material around the outside edges of your design, so that the etching cream doesn't escape over the edges of the stencil. You can use washi tape or painter's tape to add a bit of extra material at the edges if necessary.
Once your stencil is stuck to the glass, paint a thick layer of etching cream over all of the holes in the stencil. Make sure it's a nice thick layer that covers everywhere!
Let the etching cream sit on the glass for a while; read the directions that came with your etching cream, but I usually let mine sit for about five minutes.
Once the time is up, rinse the glass in the sink to get rid of the etching cream. You may need to rub at it a little bit to get it all off the glass.
Then peel up your adhesive stencil, dry off the glass, and you have your very own etched glass!
These glasses are a wedding present, but you can etch any design you want for any occasion!
Want to share this tutorial with your friends? Just click any of the share buttons on the left to share with Facebook, Pinterest, Twitter, etc.!
P.S. if you liked this project, check out these other simple gift ideas!
For even more great gift ideas, check out these amazing handmade gifts made with a Silhouette cutting machine!
1. Get Silvered // 2. My Paper Craze // 3. unOriginal Mom // 4. Creative Ramblings // 5. Chicken Scratch NY // 6. Pitter and Glink // 7. Ginger Snap Crafts // 8. Architecture of a Mom // 9. Silhouette School // 10. McCall Manor // 11. Just a Girl and Her Blog // 12. Weekend Craft // 13. Rutchee Design // 14. Adventures in All Things Food // 15. My Favorite Finds // 16. Please Excuse My Craftermath // 17. Simply Kelly Designs // 18. Dragonfly & Lily Pads // 19. Practically Functional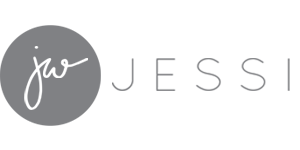 The following two tabs change content below.
Hi, I'm Jessi! Welcome to Practically Functional, a DIY and crafts blog for everyone! I believe that anyone can do crafts and DIY projects, regardless of skill or experience. Whether you're looking for simple craft ideas, step by step DIY project tutorials, cleaning hacks, or just practical organization solutions, you'll find them here! Make sure to
sign up for the email newsletter
to get craft projects, Cricut tutorials, and cleaning tips in your inbox every week (for free!)
Latest posts by Jessi Wohlwend (see all)