This post was last updated on
Who else loves seeing the beautiful spring colors as the flowers bloom?! We have this big empty lot near us that's covered in grass and dandelions, and the yellow flowers are kinda pretty, but I'd love to see some more color in that lot. So I decided to make a bunch of DIY wildflower seed bombs! They're perfect for geurrilla gardening and turning ugly empty lots or park strips into beds of gorgeous flowers! They also make great guest favors for weddings, showers, etc.; just package them up with some instructions and you're good to go!
Your kids will love this craft because it's fun and messy! Once you're done, all you need to do is toss the seed bomb into an empty lot, a park strip, or any other pile of dirt, and it'll grow. Be sure to stop by again after about a month (and after it's rained a few times!) and you'll see gorgeous wildflowers growing where you dropped the bomb!
How To Make Seed Bombs
There aren't any exact measurements for this project, but if you're the recipe-following type, I'll try to put some guidelines in the instructions below for you!
Here's what you need: (affiliate links below to the products I use and recommend!)
wildflower seeds
garden soil (or just dirt from your yard!)
water
cookie sheet and parchment paper for drying the seed bombs

This project can get a little messy, so go outside to mix everything, or at the very least make sure you're near a sink so you can clean up when you're done!
Start by mixing about 5 parts clay to 2 parts dirt in a large mixing bowl. Pour in the seeds, and a tiny amount of water, and start mixing it all together with your hands. The exact proportions aren't super important here, but start with just a small amount of water and add more later if needed. I used about a third of my 2.2 pound block of red air dry clay, two small handfuls of dirt, about a quarter cup of water, and four packets of wildflower seeds, and it made about 15 seed bombs.
Keep mixing the dirt/clay mixture with your hands, making sure to break up any chunks of clay or dirt as you go. If it's too wet, add a little more dirt; if it's too dry, add a little more water. You want it to end up like cookie dough; not too sticky, but not dry either.
Once your mixture looks like cookie dough, grab small handfuls and roll them into balls. Set them aside to dry on a cookie sheet lined with parchment paper. Unlike balls of actual cookie dough, these don't expand or change shape at all as they dry, so you can put them close together if you need to!
The seed bombs might take a day or two to dry, depending on the humidity in your area.
Once they're dry, package them up as wedding favors, or just grab a few and toss them on the ground somewhere and wait for them to sprout!
Want to share this tutorial with your friends? Just click any of the share buttons on the left to share with Facebook, Pinterest, Twitter, etc.!
If you liked this project, check out these other simple outdoor crafts!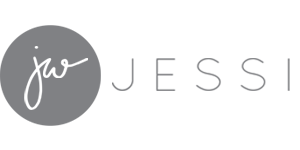 The following two tabs change content below.
Hi, I'm Jessi! Welcome to Practically Functional, a DIY and crafts blog for everyone! I believe that anyone can do crafts and DIY projects, regardless of skill or experience. Whether you're looking for simple craft ideas, step by step DIY project tutorials, cleaning hacks, or just practical organization solutions, you'll find them here! Make sure to
sign up for the email newsletter
to get craft projects, Cricut tutorials, and cleaning tips in your inbox every week (for free!)
Latest posts by Jessi Wohlwend (see all)