This post was last updated on
Diffusing essential oils is a great way to freshen the air in your home, but ultrasonic diffusers can be expensive! So why not make your own diffuser and save a few bucks?! Homemade reed diffusers work great, and they're inexpensive to make. This tutorial will show you step by step how to make your own reed diffuser!
Diffusing essential oils in a homemade reed diffuser will have your house smelling great in no time!
Make Your Own Reed Diffuser
Here's what you need: (affiliate links below to the products I use and recommend)

NOTE: Rattan reeds
are what come with reed diffusers you can buy in a store; they are recommended because they have large holes in the ends so that the oils can travel up the entire length of the reeds. Bamboo skewers
(like for shish kebabs) work too, but the holes in bamboo are smaller than those in rattan, so it may just take a little longer for the scent to diffuse, and you may need to replace them more often.
Try to find glass jars with a narrow opening; the wider the opening the faster the oils will escape, and you don't want to overwhelm your home with essential oils!
Pour 1/4 C of almond oil into the jar, using a funnel if necessary. Add a teaspoon of rubbing alcohol. Rubbing alcohol comes in different strengths, so make sure you use one that is at least 90% alcohol. The rubbing alcohol helps thin the oil out a bit so it can travel up the reeds better.
Stick a reed into the bottle and stir quickly to help mix the alcohol and oil. The oil may get a bit cloudy initially, but that's ok, it will clear up after a few hours.
Once the alcohol is mixed into the oil, add 10-15 drops of your favorite essential oil. Add 5 or 6 reeds to the jar, and place it wherever you'd like! It's that simple to make your own reed diffuser!
After about two hours, flip the reeds over to get the other end submerged in oil. But after the initial flip, you only need to flip the reeds over once the scent starts to diminish (usually in 5-7 days). After a while the reeds will no longer smell at all, even if you flip them. That means they are completely saturated in oil and you'll need to replace them.
I used Young Living's Purification oil in one diffuser and Young Living's Joy oil in the other. Purification is a great generic air freshener; it works to freshen air in an entire room when you diffuse it, or you can add a drop or two to your laundry machine as it runs for a fresh, clean scent in your clean clothes!
And I personally love the smell of Joy! That diffuser is set up in my craft room, because who wouldn't want a little extra Joy while crafting!
What essential oils would you use?
If you're interested in learning more about essential oils, just let me know or join our Facebook group! I'd be happy to get you more info or get you a sample to try out!
Or if you are ready to start using essential oils, you can get the Young Living Premium Starter kit at a HUGE discount and get all your oils at 24% off for life when you sign up as a wholesale member. The starter kit is everything you need to get started living a happier, healthier, more natural life with essential oils, and the 24% discount on any future purchases of Young Living oils and products doesn't hurt either! Check out this page for more details.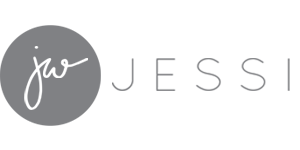 Disclaimer:
These statements and any information contained on this website have not been evaluated by the Food and Drug Administration. This information is intended for educational purposes only and is not meant to substitute for medical care or to prescribe treatment for any specific health condition. These products are not intended to diagnose, treat, cure or prevent any disease. Our content is not purposed to replace professional medical diagnosis, treatment or advice. Information obtained from a Young Living member should never cause disregard or delay seeking advice or treatment from a medical or healthcare provider. Use of any information from the content of this site solely at your own risk. Consult individual products labels for safety information.
I believe that anyone can do crafts and DIY projects, regardless of skill or experience. I love sharing simple craft ideas, step by step DIY project tutorials, cleaning hacks, and other tips and tricks all with one goal in mind: giving you the tools you need to "do it yourself", complete fun projects, and make awesome things!