This post was last updated on
My best friend got married almost a year ago, and one of her bridesmaids had the absolute cutest idea for personalizing her wedding shoes!
I love the idea of signing the bride's shoes as a way to personalize her wedding shoes before she walks down the aisle! Plus, it's such a great keepsake as well!
Bonus: We used a blue marker to sign the shoes, so she also had her "something blue" as she walked down the aisle!
You can get as fancy as you want with this idea. I've seen shoes with a whole letter from the groom on the soles, and I've seen shoes with just a tiny heart drawn on.
For Lauren's wedding, we decided to get the guys in on it as well, so the girls took one shoe and the guys took the other, and we all signed our names. It's just a nice way to remind her how much we all love her and that we were all thrilled to be there with her on her wedding day!
What's your favorite wedding keepsake idea?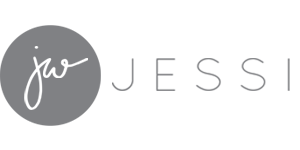 I link up at
these awesome parties
!
I believe that anyone can do crafts and DIY projects, regardless of skill or experience. I love sharing simple craft ideas, step by step DIY project tutorials, cleaning hacks, and other tips and tricks all with one goal in mind: giving you the tools you need to "do it yourself", complete fun projects, and make awesome things!