Did you know that two rolls of toilet paper fit perfectly into an old oatmeal canister?! Amazing!
We have a pedestal sink in our bathroom, so there is no cabinet space under the sink to store toiletries, toilet paper, cleaning supplies, or anything else. We've made do so far, but it's sort of a hassle to keep our extra toilet paper in the linen closet just outside the bathroom.
Once I realized that toilet paper rolls fit into an oatmeal canister I knew that was the perfect solution to our dilemma!
It's super simple to make your own. You need:
an empty oatmeal canister (the 42 oz size)
fancy paper
mod podge/glue
Start by cleaning out the oatmeal canister with a slightly damp paper towel. The container is cardboard so you can't totally immerse it and wash it with water, but a damp paper towel will get the oatmeal dust out of the container.
Next pull off the little plastic ring around the top rim of the canister. Hold on to it, you'll glue it back on later. Note: If you use thick, bulky toilet paper you may notice it doesn't quite fit into the container easily. If this is the case, cut the "lip" off of the inside of this plastic ring. The only piece of this ring you actually need is the piece that covers the top of the canister, not any of the extra plastic on the inside.
Now choose some fun paper, cut it to size, and glue it to the canister. You can wrap it over the top and bottom edges to get a fully covered look. I used mod podge to stick the paper to the canister and it worked great. Don't forget to cover the lid too!
Once the mod podge is dry everywhere glue the plastic ring back onto the canister. The lid won't fit on properly unless you put this piece back.
And you're done! Now you've got a fancy toilet paper holder! Or a storage container for anything small. 🙂
How do you deal with a lack of storage space in your bathroom (if that's an issue for you)? We're always looking for better ideas for our bathroom; there is absolutely zero storage space in our bathroom and it's KILLING me!
If you're looking for other awesome bathroom projects, check out these posts: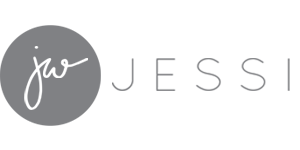 The following two tabs change content below.
Hi, I'm Jessi! Welcome to Practically Functional, a creative lifestyle blog for busy moms! I believe that even if your house is a mess and you're wearing yesterday's sweatpants, you can still be a kickass mama, a creative problem solver, and a maker of awesome things! Whether you're looking for simple cleaning tips and tricks, fun DIY and craft projects, quick and easy home decor ideas, practical organization solutions, tried and true parenting advice, or just real-life stories about parenting struggles, you'll find them here! Make sure you
sign up to get new posts delivered to your inbox
so you don't miss a single thing!
Latest posts by Jessi Wohlwend (see all)