This post was last updated on
Need a great punch recipe for a Valentine's Day party or get-together this year? This classic Valentine's Day punch won't disappoint; it's delicious, easy to make in large batches, and it's just as delicious with alcohol or without!
There are three versions of this punch: the classic non-alcoholic version (perfect for the kids), a version with alcohol (perfect for a large party), and a champagne punch version (perfect for a romantic evening for two), so pick your favorite and whip up a batch!
Classic Valentine's Day Punch (Non-Alcoholic Version)
(serves 12-16)
To make the basic non-alcoholic version of this punch, you need:

2 liters of Sprite or Sierra Mist
1 bottle of red juice (cranberry, cran-ras, etc.)
1 bottle of orange juice (any orange blend is fine too, or you can make a batch from a frozen concentrate can)
a pitcher or a punch bowl
Pour all three bottles into a large pitcher or punch bowl, and stir well. Then ladle out into glasses, serve, and enjoy!
Classic Valentine's Day Punch (Alcoholic Version)
To make an alcoholic version of this punch, you need:
3 cups Vodka
1 cup Triple Sec
A batch of the non-alcoholic punch from the recipe above
Make the non-alcoholic version of the punch like normal, then stir in the vodka and Triple Sec at the end.
If you are serving both kids and adults, you can make the classic non-alcoholic version above and then add a splash of vodka and Triple Sec to each adult's glass rather than making the entire batch alcoholic.
Classic Valentine's Day Champagne Punch
You can also make a champagne punch! Just replace the bottle of Sprite or Sierra Mist with two bottles of champagne or Prosecco and you'll have a light, refreshing champagne punch!
Want to share this tutorial with your friends? Just click any of the share buttons on the left to share with Facebook, Pinterest, Twitter, etc.!
P.S. if you liked this project, check out these other simple Valentine's Day projects!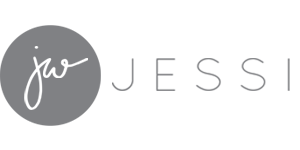 I believe that anyone can do crafts and DIY projects, regardless of skill or experience. I love sharing simple craft ideas, step by step DIY project tutorials, cleaning hacks, and other tips and tricks all with one goal in mind: giving you the tools you need to "do it yourself", complete fun projects, and make awesome things!